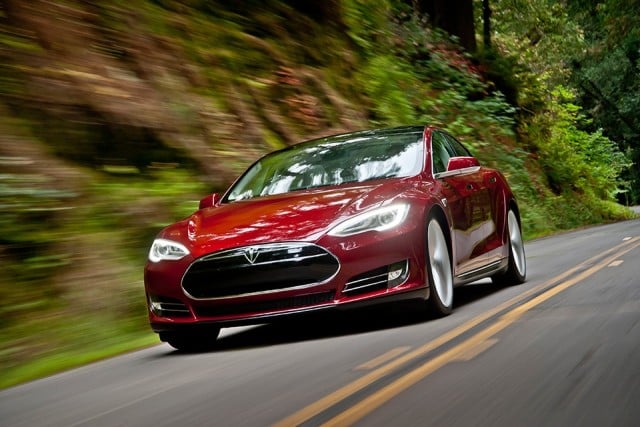 Tesla (NASDAQ:TSLA) CEO Elon Musk has long lauded the safety of his iconic Model S car, and back in August, we learned that government safety agencies agreed. Tesla's Model S received the top five-star rating in each round of the National Highway Traffic Safety Administration testing that summer, and Consumer Reports also gave the sedan one of its highest ratings ever based on its test drives and reliability data. Unfortunately, those ratings were granted months before disaster began to strike for Musk, and now the Model S is reportedly at risk for a large-scale NHTSA investigation and possible recall.
According to Bloomberg, the Palo Alto, California-based company has now suffered three Model S fires in five weeks, and regulators will need to determine whether the blazes really were freak accidents, or were caused by a design flaw in the car. The first occurred on Oct 1 in Kent, Washington, the second in Mexico, and the third in Tennessee last week, and though no driver was injured from the blaze, consumers have voiced concern over the true safety of lithium-ion battery cars — and the company's stock has plummeted more than 29 percent.
The NHTSA hasn't discussed the fires beyond a Nov 8 statement following the Tennessee incident, and Musk maintains that, "There's definitely not going to be a recall," but Clarence Ditlow, executive director of the Center for Auto Safety asserted on November 8 that the NHTSA "absolutely has to investigate" because the metal shielding on the car's undercarriage may not be able to prevent road debris from penetrating its lithium-ion battery packs.