Potential fines for companies found guilty of anti-competitive behavior in the EU can range as high as a 10 percent chunk of a company's annual sales, reports The New York Times. However, the European Commission rarely imposes fines of that magnitude since it typically meets with companies to try and settle disputes, even after a formal complaint has been lodged against them.
Investors seemed unfazed by the news since Apple shares closed up 0.14 percent at $452.73 on Thursday.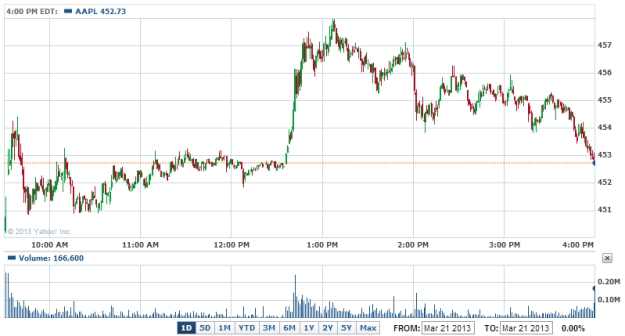 Don't Miss: Could Apple's iPhone 5S Be Smarter and Self-Aware?