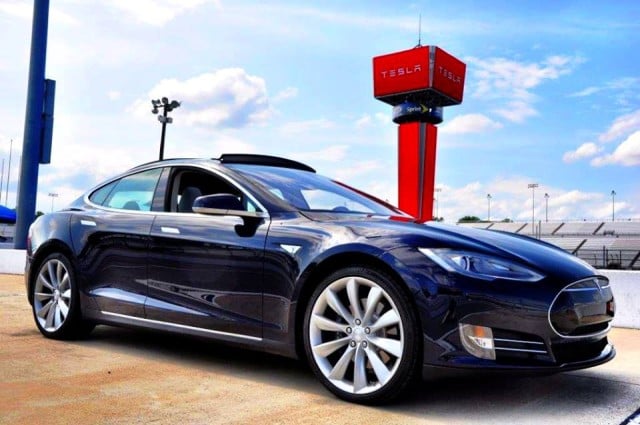 Billy Joel may not have started the fire, but one of Tesla's (NASDAQ:TSLA) Model S sedans did, and now the U.S. electric car giant is doing whatever it can to mitigate the flames.
The Model S fire blazed Tuesday on Washington State Route 167, and Jalopnik was one of the first to share the news. A video of the burning Tesla vehicle then quickly went viral, and the California-based company watched its stock plunge 6.2 percent following the report on Wednesday and another 4.2 percent Thursday, closing at $173.31 on the Nasdaq.
Now, Tesla must do all it can to curb the shares dive and assuage consumer worry about the potential danger of its lithium ion battery-operated vehicles. As analyst James Albertine said to Reuters, "The bar is much higher for Tesla."
That's because Tesla only sells electric cars, while EV sales account for a fraction of U.S. rivals General Motors (NYSE:GM) and Ford's (NYSE:F) businesses. If consumers start to lose confidence in the safety of the vehicles, Tesla thus has no other market to turn to, while its competitors can still rely on more traditional offerings.