Already, in the first five months of the fiscal year, the United States' deficit of $494 billion is $87 billion less than it was in the same period of fiscal 2012.
The narrowing of the gap between spending and revenue was driven by a 19 percent increase in revenue from February of last year; this jump included the additional gains from the expiration of the payroll tax holiday, which was implemented at the beginning of 2013. A slowdown in federal spending has also played a role in the shrinking deficit.
These numbers give investors valuable insight into the state of the economy. In basic terms, higher tax receipts — as February's budget figures showed — mean more revenue for the federal government, and therefore an improved deficit situation. But more particularly, a smaller deficit translates into fewer treasury bonds issued, which, in turn, will lead to a rise in the price of the bonds.

Here's how the market traded on Wednesday: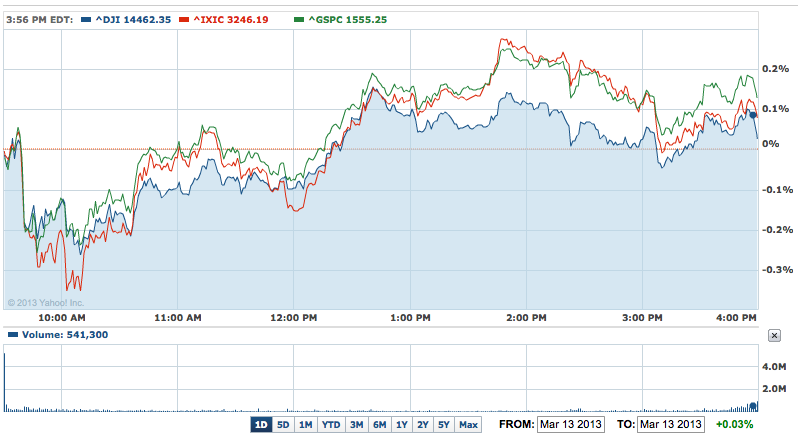 Don't Miss: Real Estate Receives Reality Check as Mortgage Applications Sink.