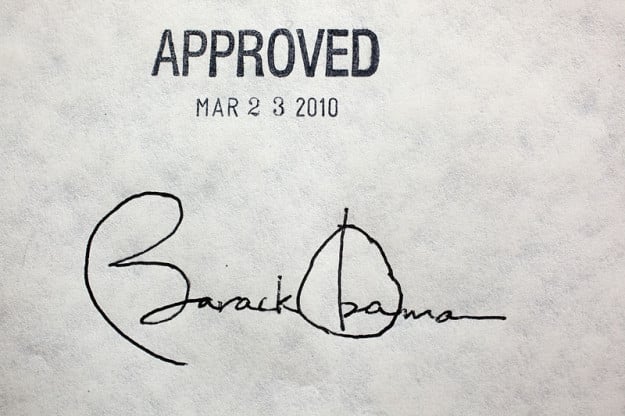 To bolster flagging support for the Affordable Care Act, known commonly as Obamacare, the organization that ran President Barack Obama's presidential campaign has donated funds to create a 31-second advertisement meant to explain the benefits of the healthcare reform.
Just under six months remain before President Obama's signature healthcare law fully kicks in, and a recent survey conducted by NBC News and The Wall Street Journal found that 49 percent of respondents thought Obamacare was a good idea, while just 37 percent supported the reform. These results highlight how controversial the law remains; Republicans have pledged to repeal it in full and worry that it represents an unneeded expansion of the federal government, while Democrats are fretting that the the implementation of the law's key provision — the insurance exchanges — will be a "train wreck."
The advertisement is a part of a "major education campaign" by the advocacy group Organizing for Action, which grew out of Obama's 2012 campaign. As Time reported, the group has spent seven figures on the ad series, which is meant to complement White House and Obama administration efforts to build support for the law.