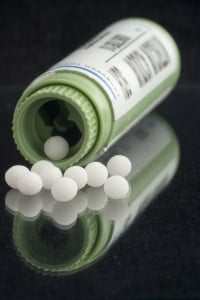 Novarits (NYSE:NVS) started the week with a setback; on Monday, India's supreme court denied the Basel, Switzerland-based pharmaceutical manufacturer's request for patent protection of its Glivec cancer treatment, a move which will enable the country's generic drugmakers to continue selling their cheaper versions of the medication.
The decision — which upheld a 2006 court ruling — was much awaited by non-profit groups looking to make medicines more easily accessible to the nation's poor and for drugmakers that are concerned about the Indian government's position on intellectual property rights. While Novartis argued that the molecule imatinib, on which Glivec is based, needed many years of research and testing to develop into an effective and safe leukemia drug, the court decided that it was not sufficiently innovative to warrant a patent.
"Repetitive patent is not permissible on the same drug," said Justices Aftab Alam and Ranjana Prakash Desai said in the New Delhi-based court's ruling, according to Bloomberg. "The drug is neither new nor complies" with provisions of the patent law, they stated.
For Western pharmaceutical companies, like Novartis, this decision provides an additional piece of evidence on which to base concerns that India will continue to allow domestic generic-drug manufacturers to generate profits from treatments that deserve patent protection. In the case of Novartis, scientists have credited Glivec with transforming the deadly blood cancer into a chronic disease, as the publication reported. Thanks to its innovative properties, Glivec was Novartis's best-selling treatment last year, generating $4.7 billion in sales…