Enterprise Winner?
Goldman Sachs analyst Bill Shope also wrote that the new model, despite representing only a relatively minor change, would add momentum to Apple's efforts to "displace traditional PCs in the enterprise longer term."
Shope noted Apple's assertion that virtually all of the Fortune 500 and over 85 percent of the Global 500 firms were currently deploying or testing the iPad. "This penetration is supported by our recent report … which shows that tablets are gaining momentum in office environments," Shope wrote. "This report included a survey of corporate purchasing managers, and 57 percent of the respondents noted that their white collar workforce uses the iPad, up from 52 percent in 2011 and 25 percent in 2010."
Here's how Apple has traded through Thursday: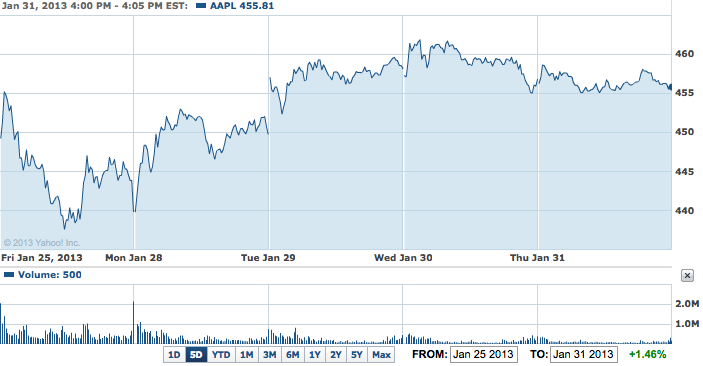 Don't Miss: Apple's New iPad Takes Aim.