The mobile phone market in India is dominated by low-cost phones, with over 75 percent of the market share belonging to phones that cost less than $37 according to Gartner Inc, via Bloomberg. The iPhone 5 starts at 45,500 rupees in India, or $829. Since the iPhone is already out of the price range of most consumers in India, the tax increase on mobile phones may not affect demand but it may affect Apple's profit margin in the world's third largest smartphone market.
Apple Inc. shares closed down 2.48 percent at $430.47 on Friday. The chart below outlines Apple's stock movement since its iTunes Store opened in India in December of 2012.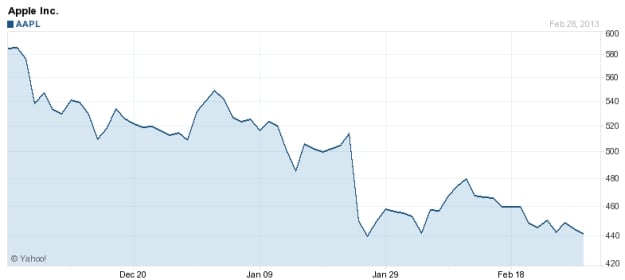 Don't Miss: Is Education Apple's Next Big Growth Sector?