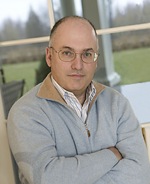 Last Friday, two affiliates of the hedge fund SAC were charged with illegal insider trading by the Securities and Exchange Commission. The affiliates were CR Intrinsic Investors and Sigma Capital Management, which are facing the largest financial penalties to date for insider trading. Although agreeing to pay the penalties, neither company admitted guilt or declared innocence of the charges.
CR and Sigma are paying $614 million to settle the SEC's charges. This dwarfs other insider trading penalties including the $400 million fine that the SEC gave Michael Milken during the 1980′s as well as the $550 million fine for securities fraud paid by Goldman Sachs. In a press conference, the SEC Acting Enforcement Director, George Cannellos, stated that, "these settlements call for historic penalties."
The SEC's charges against CR involve a lawsuit against Mathew Martoma, a CR portfolio manager. According to the SEC complaint, Martoma received a tip about an Alzheimer's drug being produced by two companies from a doctor who is a consultant to the drug companies before the companies could make an announcement. The SEC accused Sigma of making trades on material non-public information regarding quarterly earnings from Dell and Nvidia.