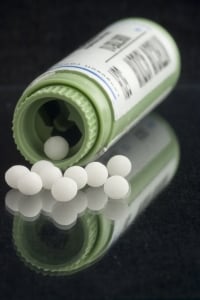 Shares of Anacor Pharmaceuticals (NASDAQ:ANAC) received a boost Friday after reporting positive trial results for a medicine designed to treat eczema — a type of chronic rash that causes inflammation and itching — in children and adolescents, which could prove be more effective than rival medications, reported MarketWatch.
After following a predominantly downward path this year, the stock gained as much as 32 percent, or $1.55, in morning trading on Friday, sending shares up to $6.39. With this increase, shares are up more than 66 percent from their $3.84 close on Wednesday.
Anacor's treatment, called AN2728 during the experimental phase, is currently in its second round of studies, and according to the recently-reported results, it improved the skin condition by 71 percent when the ointment was applied for a 28-day period. Phase three studies will begin by the end of the year…
When it hits the market, the treatment will compete with rival medications like Elidel, which Novartis (NYSE:NVS) sold to Stockholm-based Meda in 2011.
While rival treatments exist, the high level of effectiveness could help Anacor's ointment generate $1 billion in annual global sales, as Wedbush Securities analyst Gregory Wade wrote in a note to clients, seen by MarketWatch. Based on this estimate, he raised his price target on the company's shares from $10 to $20. "In addition to demonstrating a strong safety profile, [the ointment] appears to work rapidly, in just four weeks, compared to six weeks for Elidel, a key attribute for potential market success," the analyst wrote.

Don't Miss: Shares of Titan Pharmaceuticals Jump on This FDA News.