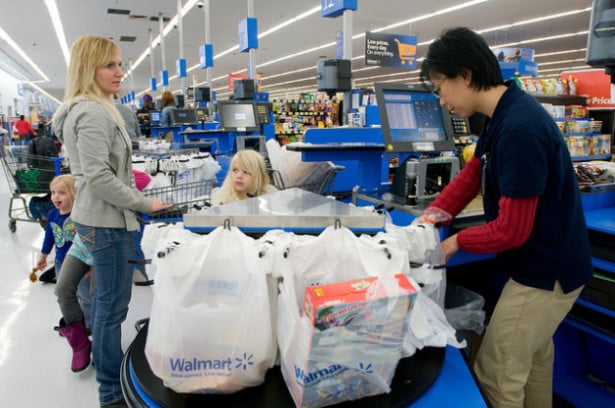 The proposed minimum-wage hike passed its Washington, D.C. City Council vote, and now sits on the desk of Mayor Vincent Gray. If Gray signs the bill into law, it would raise the district's minimum hourly rate from $8.25 to $12.50. According to Wal-Mart (NYSE:WMT) representatives, it may also mean the retail giant will abandon its ambitious plans for expansion into D.C.
The bill would dictate that all retailers with more than $1 billion in annual sales, or stores of more than 75,000 square feet, would be forced to pay employees the rate of $12.50, more than 50 percent above what smaller companies must pay. After claiming the company was a victim of bait-and-switch tactics from D.C. officials, The L.A. Times reports Wal-Mart may end its enormous project before it ever starts.
"It creates wage standards for a handful of employees while exempting two of the largest," said Steven Restivo, a Wal-Mart rep. "It's discriminatory, arbitrary and discourages investment in D.C.," he added. While D.C. politicians were hoping to raise the standard of living among low-income employees, the six proposed Walmart stores would add close to 1,800 jobs.