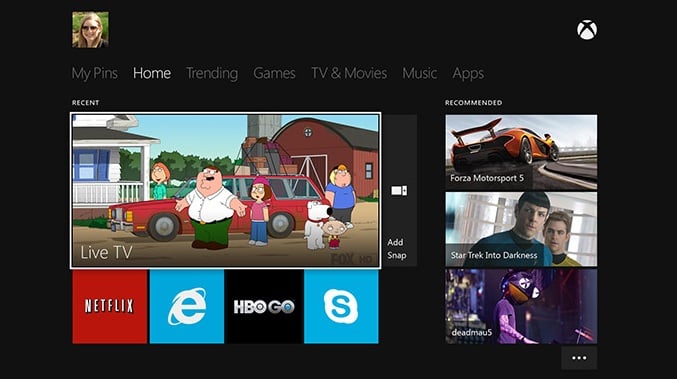 The dashboard on Microsoft's (NASDAQ:MSFT) highly-anticipated Xbox One has been designed with advertising in mind according to the Xbox Live advertising team.
Xbox One, which is scheduled for a November release in the U.S., will feature next-generation Kinect-based controls integrated into the native advertising displayed on the console's dashboard.
The advertising team's Senior Digital Art Director and User Experience Designer said Xbox was moving outside of  private bedrooms and into more social household areas such as living rooms and family rooms, providing a broader context for users and viewers to perceive advertising content.
"It's not like when you're at work when you sit in front of a screen and your experience is very personal. But with Xbox, it's lots of people in front of one big screen."