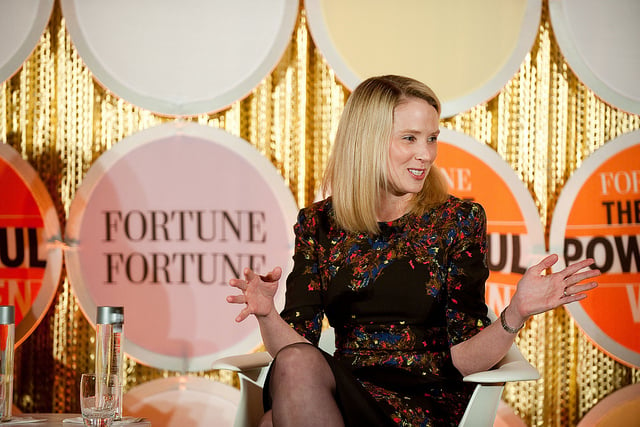 Yahoo (NASDAQ:YHOO) CEO Marissa Mayer has reported a number of significant victories since her appointment to the position more than a year ago, among them Yahoo's stock rally, its $1 billion acquisition of Tumblr, and the site's appealing homepage and email redesign.
While Yahoo once looked as if it could be at the end of its road, quickly losing more and more ground to Google (NASDAQ:GOOG), the Sunnyvale, California-based corporation has since convinced consumers and analysts that it may be down, but it's not out. It's orchestrating several facelifts, embarking on plans with Apple (NASDAQ:AAPL) that make it more mobile friendly, and partnering with high-profile celebrities to beef up the company's media offerings.
Much of that recent success can be pegged to the one person who has managed to turn Yahoo's fate around: Mayer. Since her appointment, consumers are clearly regaining confidence in the company — she was able to share proof of that Wednesday at the TechCrunch Disrupt Conference in San Francisco. There, according to Reuters, she said that her Internet company now has more than 800 million monthly active users, and that does not include traffic from Tumblr.