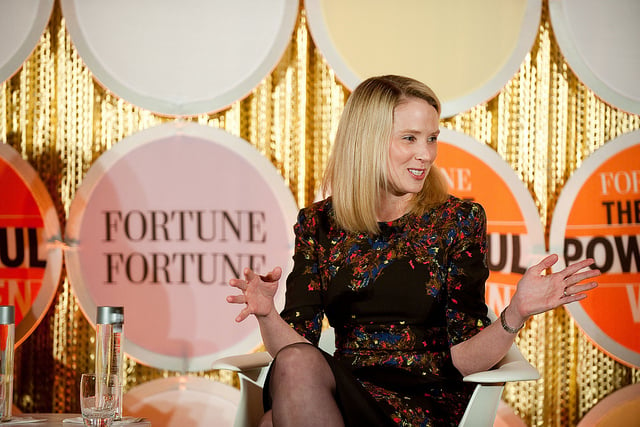 Judging by the enthusiasm of Yahoo (NASDAQ:YHOO) investors, it would be easy to think the company is heading back to it glory days in style. In fact, trading on December 5 brought Yahoo to heights not seen since January 2006, when the stock broke the $40 mark. As the company veers toward eight-year highs, it's valid to expect a return to glory following the aggressive acquisitions and hiring that have boosted company image and morale.
Acquisitions galore 
Investors have been encountering "deja vu all over again" in recent Yahoo shopping sprees. Any tech company with the goods to boost Yahoo's profile in video content, live streaming services, fantasy football, or old-fashioned news should be ready to receive a call from the hungry corporation. Chief executive Marissa Mayer hasn't been shy about snatching up any company that could expand the Yahoo web.
Chief among the acquisitions was the Tumblr deal. While the price for the social media site was steep, the positioning for the future (young audiences) while keeping the investor-centric present (ad revenues) in mind means Tumblr couldn't help but boost Yahoo. Other acquisitions are rounding out the fold.