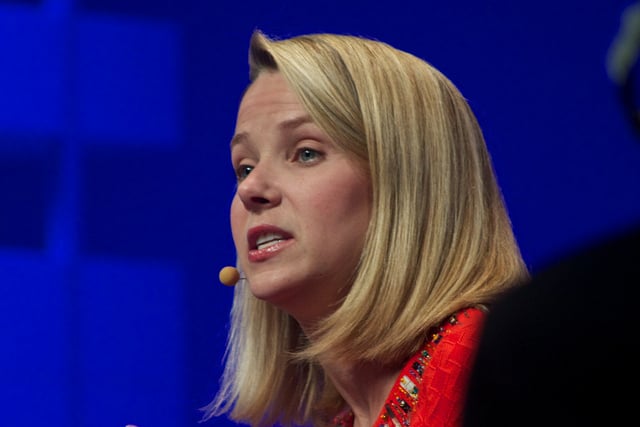 When Yahoo (NASDAQ:YHOO) CEO Marissa Mayer took the company's reins a year ago, one of her main goals was to increase Yahoo's footprint in the mobile space. Since her appointment, Mayer has hired a number of tech entrepreneurs and made several high-profile acquisitions in order to do just that.
Now, according to TechCrunch, the CEO is preparing to beef up Yahoo's mobile profile even more, and this time, she is reportedly ready to take a gamble on sports.
That's why Hitpost, the maker of sports-centric mobile apps, will soon be under the Yahoo umbrella, thanks to yet another Mayer acquisition. The ambitious CEO expects the eight-member startup's sports expertise to help Yahoo bolster its mobile sports lineup on iOS and Android — hence, the Sunnyvale, California-based company is Yahoo's newest team members.
Hitpost, known for its its Fantasy Football polls and Sports Bet apps, was founded in April 2009 by Aaron Krane. Since then, the company has raised $2 million thanks to the attention of investors like Floodgate's Mike Maples, Khosla Ventures, RRE Ventures, and Quotidian Ventures.