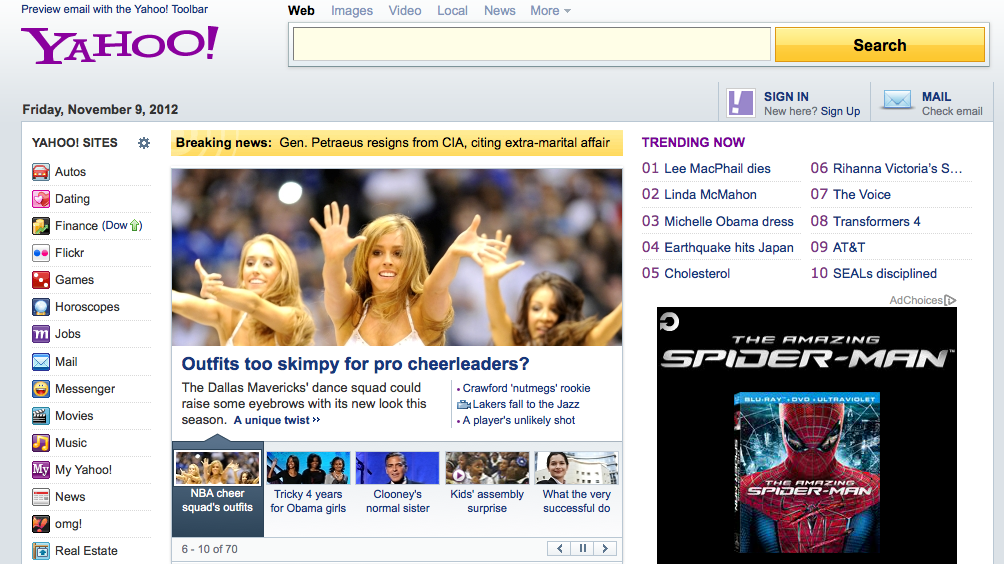 Yahoo! News users in the U.S. can expect a more personalized, intuitive and modern browsing experience with the release of an improved design in the coming days.
The multinational Internet corporation, Yahoo! Inc. (NASDAQ:YHOO), announced on a Tumblr post that Yahoo! News had been redesigned in order to improve usability and consistency across its web services.
Yahoo's Vice President of Product, Mike Kerns, said the first thing users would notice was its customized presentation, which was specifically developed to reflect a user's individual interests and preferences.
"We made the news stream customizable so you can tell us what content you'd like to see more of. Yahoo! News will get smarter over time – the more you use it when signed in with your Yahoo! ID, the more it learns about your preferences, creating a personal news hub just for you. And the new News is super fast, articles now load faster than before," Kerns said.