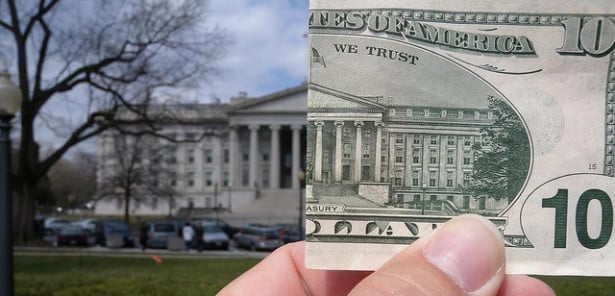 Congress is certainly living up to its pathetic reputation these days. After years of political bickering and last minute budget deals, the suits in Washington, D.C. finally managed to let their incompetence get the best of them.
At the beginning of October, the government went into partial shutdown mode, affecting everything from national parks to numerous agencies and public services. The shutdown has no clear end in sight, but the focus is already starting to shift toward the debt ceiling. As we wait for some kind of an agreement from Capitol Hill, here's your Cheat Sheet to the next round of fiscal drama facing America.
What is the Debt Ceiling?
The total amount of money that the government is authorized to borrow in order to meet its existing legal obligations. It is set by Congress and applies to debt owed to the public and federal government trust funds like Social Security. The current debt ceiling is set at almost $16.7 trillion.