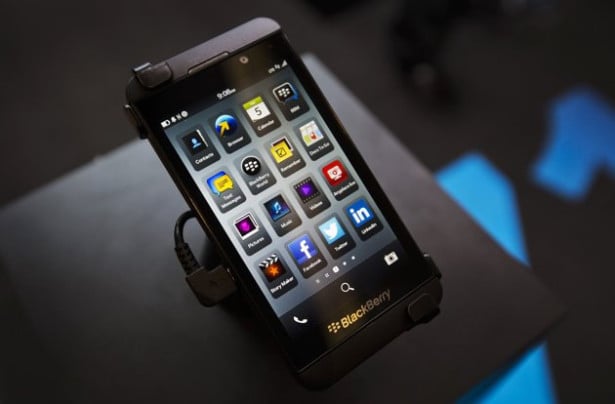 BlackBerry (NASDAQ:BBRY) proves the age-old expression: When it rains, it pours.
The Canadian smartphone company hasn't exactly had a good summer. Not only has it already suffered a disappointing earnings report, the 31 percent shares drop that subsequently followed, and the removal of two of its top executives, BlackBerry is now seeing embarrassing price drops on its products.
The BlackBerry Z10 went on sale in the U.S. in March for around $199, and while consumers usually have to wait an extended amount of time for new devices to see discounts, for this phone, they're in luck — the smartphone company's new retailers have already started discounting the Z10.
According to The Wall Street Journal, Best Buy (NYSE:BBY) and AT&T (NYSE:T) used to offer the Z10 for $199 on a two-year contract. Now, it's down to $49. Likewise, Verizon Communications's (NYSE:VZ) Verizon Wireless is now offering the phone on a two-year contract for $99. Needless to say, this is a huge drop for a device that originally went for $700 without a contract.