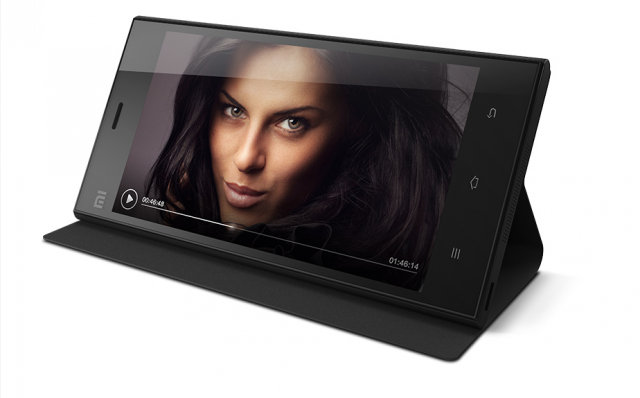 Finding a good smartphone can be major pain, and finding one on a budget can be nearly impossible. While many mobile carriers will offer smartphones with a subsidy that brings the highest end devices down to a price of $200 or less, the actual prices of those devices can be up above $600 easily. And while the upfront cost of those devices gets lowered by a subsidy, the total cost by the end of a two-year contract will likely have made the smartphone no less expensive.
Now, some smartphones do manage to qualify as affordable or budget devices, but what generally comes with that terrain is a lack of quality and weaker internal hardware. Otherwise those devices just tend to be outdated models that distributors still need to get off the shelves. But the story doesn't end there.
Some smartphone makers have been working on devices that buck the trend, combining high-end specs with low-end prices. These phones may not come from the big-name brands like Samsung, Apple, or HTC, but with what they're offering, they could become big brands in the future. (Note: Listed prices will be the standalone price of unlocked devices.)
Mi 3 by Xiaomi: $339
The Mi 3 offers everything you'd expect from a high-end smartphone. It has a 5-inch, full-HD, 441-pixels-per-inch screen for everything from gaming to high-quality video. On the flip side of visual quality it has a 13-megapixel camera for high-resolution photography and video, plus a 2-megapixel front camera for selfies and video-chat — that's 1080p video recording on either side.
Inside it stacks upon against the some of the hardiest devices from big brands. With 2GB of RAM, 16GB of internal storage ($399.99 for the 64GB option), and a Snapdragon 800 quad-core processor that clocks 2.3GHz per core, it's got zippy components for doing plenty of work. Plus it has an Adreno 330 GPU to make playing games that much easier.
In terms of connectivity, it has a suite to match the rest. Bluetooth 4.0 and Bluetooth HID help it connect to peripheral devices, while Wi-Di helps make it a solid multimedia device. And it's got NFC to boot. With a wide range of supported frequencies — though not LTE, just HSPA+, which is a faster version of 3G — it should be able to find a compatible network in the U.S.
Xiaomi has actually managed enough popularity in its home turf that it has ousted Apple as the third-highest-selling smartphone brand in China.