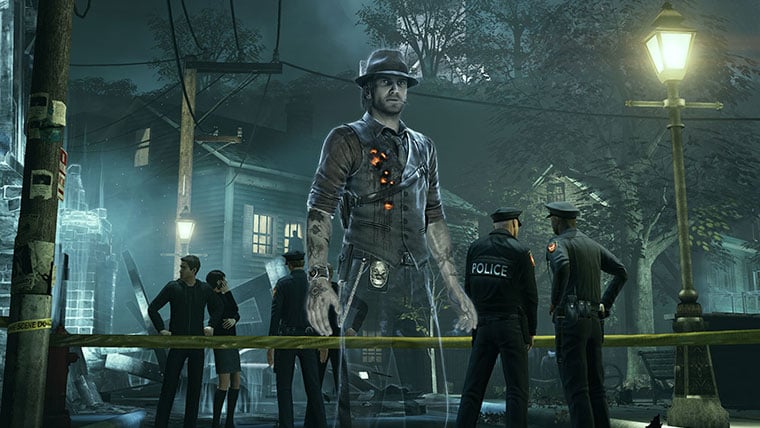 It's that time again — we're looking into our crystal ball to see what video games are heading our way next week. There might not be as many heavy hitters as this week's Watch Dogs and Mario Kart 8, but there's enough on the horizon to keep you tapping away at your controller for some time to come. Read on for the five biggest games launching the week of June 1.
Murdered: Soul Suspect
June 3 (PlayStation 3, PlayStation 4, Xbox 360, Xbox One, PC)
The biggest title coming out next week is Murdered: Soul Suspect, a detective game starring a tattooed hero who wears a fedora. The hero also happens to be dead, and it's up to his ghost — controlled by the player — to solve the mystery of who killed him and why. Since you're a soul stuck wandering between life and the afterlife, you have plenty of time to search Salem for clues, to help other un-processed souls reach the afterlife, and to solve a heap of mysteries along the way. Think of it as an East Coast L.A. Noire, but with ghosts.