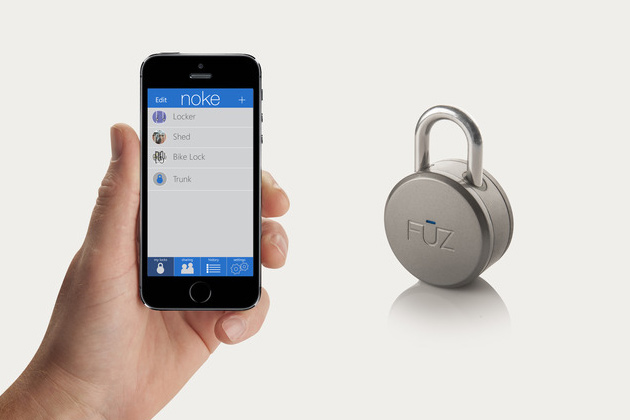 Last week, science came through with a breakthrough that will hopefully benefit consumers of the future (and smartphone battery life). There's also a piece of gadgetry that will resonate with any high school sweethearts about to part ways for college or anyone in a long distance relationship.
Check out the full list of interesting gadgets that made the news last week.
Bluetooth padlock
The Noke is a padlock for the 21st century — no keys and no combos to remember. It unlocks when you click the padlock, and the Noke sends out a Bluetooth signal that looks for a phone with the compatible key. You may also give your specialized key to access and unlock the padlock to friends. The key can also be granted on a time-sensitive schedule, like when you're out of town.
Users would have to remember that the Noke is equipped with a battery that lasts a little over a year, which could be problematic if you forget to replace the battery. If your smartphone becomes bricked, there's a failsafe morse code-like clicking combo you can enter to unlock the Noke. If you're interested, check out the group's Kickstarter page.