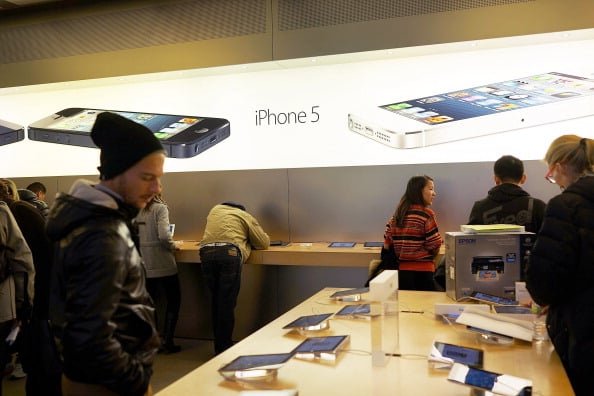 Smartphone customers' preferences are tricky to determine as a group. Customers in the market for a new smartphone are more likely to want a Google (NASDAQ:GOOG) (NASDAQ:GOOGL) Android smartphone overall versus an Apple (NASDAQ:AAPL) iOS smartphone. When it comes to individual brands, 34 percent of customers want an iPhone according to Piper Jaffray's Apple analyst Gene Munster.
Munster got these results by conducting a poll. The sample consisted of United States residents. Based on more than 1,000 responses, he found out that 50 percent of the survey sample that the firm polled wanted to buy an Android smartphone. Just 34 percent wanted an iOS phone. This is a drop from when Piper Jaffray conducted the same poll following the launch of the iPhone 5S. Back then, 50 percent of people wanted an iPhone versus 32 percent of people who wanted an Android.
This change in trends pretty normal considering where the iPhone 5 is in its cycle. Just as interest in the iPhone 4 dropped when rumors of the iPhone 5's release announcement was on the horizon, the iPhone 5 is in an analogous place on the eve of the iPhone 6's announcement release as mentioned in CNET's coverage of the survey.
Even with this low level of interest, Munster is still predicting an increase in iPhone sales this quarter from the same quarter last year. He predicts that 35 million iPhones will be sold during this period, a 12 percent rise from last year. "While our survey is U.S. focused, we believe the data suggests that the iPhone, particularly the highest end 5s model, continues to have staying power given about a third of U.S. smartphone customers expect to purchase an iPhone in the next three months," Munster told AppleInsider.