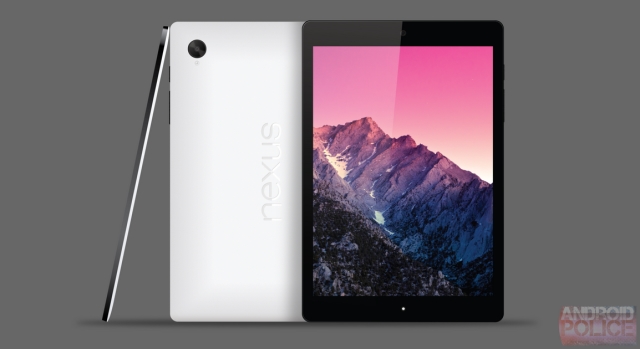 It appears that Google (NASDAQ:GOOG) (NASDAQ:GOOGL) and HTC will be the next tech companies to enter the high-end tablet fray. Leaked images and technical specifications for a new 8.9-inch Google Nexus tablet from HTC have been acquired through an unnamed source by AndroidPolice. The Nexus label is used by Google for mobile devices that it develops and markets, but which are made by third-party manufacturers. According to AndroidPolice, the device is known as the HTC Volantis, although it is internally referred to as the Nexus 9.
The technical specifications, design, and pricing of the device suggest that the Volantis is intended to compete against Apple's iPad line in the high-end segment of the tablet market. Similar to the iPad Air and iPad mini with Retina display, the Volantis features a 2048 x 1440 high resolution display that gives it a pixel density of 281 ppi. The 8.9-inch screen gives the Volantis a screen size between Apple's 7.9-inch iPad mini and 9.7-inch iPad Air.
The Volantis also features an NVIDIA Logan 64-bit processor. Apple introduced its 64-bit A7 mobile device processor in the iPhone 5S and later implemented it in the iPad Air and iPad mini with Retina display. While many of the internal hardware specifications are similar to Apple's devices, the most noticeable similarity may be the device's overall appearance. As noted on the technical specification sheet obtained by AndroidPolice, the Volantis features an "Aluminum zero-gap construction with tapered-sides" that resembles the iPad's aluminum casing.
As noted by AndroidPolice, the Volantis' premium hardware and high-quality construction are reflected in its price, which is quite a bit higher than other Nexus-branded tablets. The 16GB version is rumored to start at $399, while the 32GB will retail for $499. An LTE connectivity option could boost the price over $600. Apple's Wi-Fi-only 16GB iPad Air starts at $499, while the iPad mini with Retina display version runs $399.