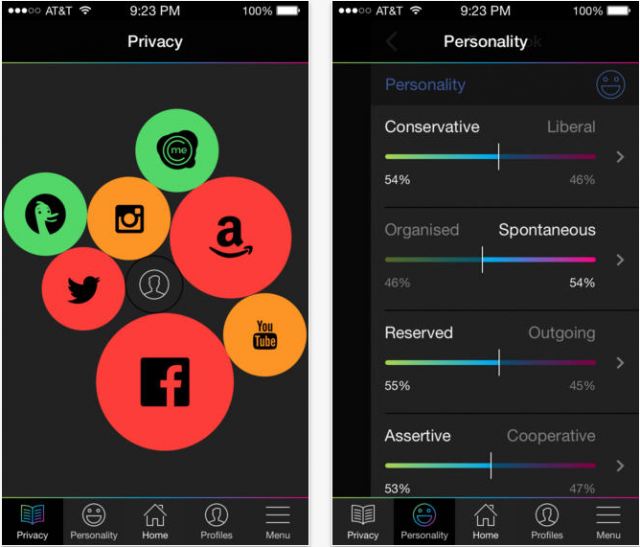 As any discussion of social media will eventually address, the toll you pay for access to services like Facebook (NASDAQ:FB) or Twitter (NYSE:TWTR) is your personal data. Most users would acknowledge — some begrudgingly than others — that personal data is integral to the advertising that allows the sites to run. But most users also don't know exactly what they're sharing when they use a social networking site or app. They're also largely unaware of the wide range of policies and privacy settings that they agree to when they create an account or download an app. But one startup is hoping to make the inevitable process – the necessary evil, some might say — of sharing data more transparent to users, and eventually enable them to control who gets what data.
Startup Citizenme has a broad vision, but is starting with a simple app for people who'd like to know what information they're sharing with their social networks. Eventually, the company plans to provide a solution for users to sell their own data directly to advertisers. But for now, the Citizenme iOS app has launched with two functions.
The first is to keep track of the terms of service for the popular apps installed on your phone, highlighting what could be controversial terms and rating each service's privacy settings and policies. The first time the Citizenme app is launched, it detects apps like Pinterest, DuckDuckGo, Instagram, Foursquare, Google Plus, YouTube, Tumblr, LinkedIn (NYSE:LNKD), Twitter, and Facebook, and shows its analysis of each company's policy.