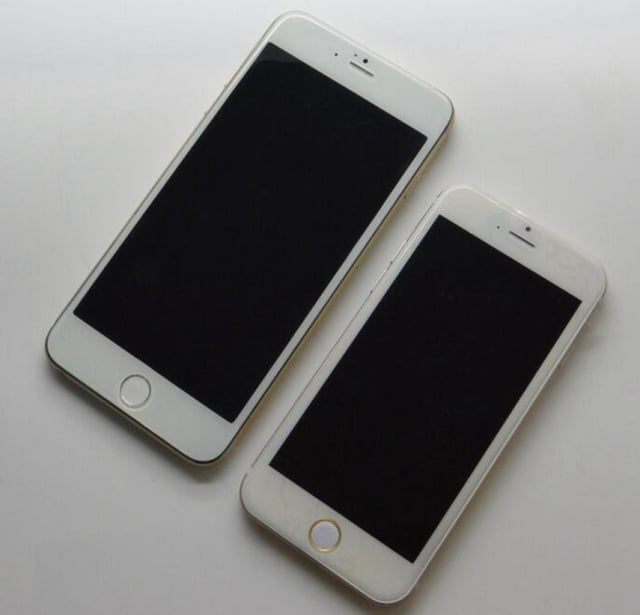 It's not uncommon for Apple's (NASDAQ:AAPL) premium products to impact how its competitors market and design their own products. A prime example of this tendency would be the original iPhone, which inspired smartphone rivals such as Samsung (SSNLF.PK) to abandon the traditional mobile phone keypad in favor of a touchscreen user interface. There are even indications that Apple's rumored products have pushed companies into new product categories. In December of 2012, several supply chain sources told China's Tech163 that Apple was working on a smartwatch. Almost two years later, Apple's iWatch has yet to materialize. However, as reported by Bloomberg, Samsung announced its intention to enter the smartwatch market only a few months after the initial iWatch rumor surfaced. The Korea-based company now has multiple wrist-worn wearable tech devices on the market under the Gear banner.
Despite Apple's clear influence on the overall consumer electronics market, it would be unprecedented if an as-yet-unreleased Apple product caused a rival company to preemptively abandon a competing product. However, that's exactly what Taiwan's DigiTimes claims happened in a new report.
According to "upstream supply chain" sources cited by DigiTimes, Microsoft (NASDAQ:MSFT) was preparing to launch a small form tablet called the Surface Mini before the production of the device was called off at the last moment. The sources noted that the Surface Mini would have featured a 7.5-inch to 8-inch display, an ARM processor, and Windows RT 8.1 operating system.
"Microsoft has finished developing the Surface Mini and also completed the product tests; however, mass production did not start as scheduled in May," stated the sources according to DigiTimes. "Microsoft still paid the costs for the module development and production equipment."