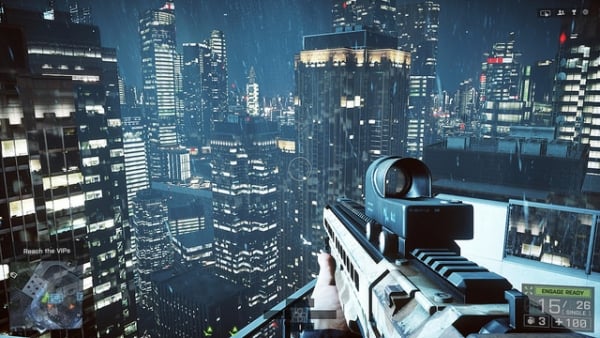 Following up shortly after Microsoft's press conference Monday at the Electronic Entertainment Expo, better known as E3, Electronic Arts came on to show a slew of upcoming game titles some further away, and some available in some form as early as today. During the speech, the developer promised more "interesting worlds, epic landscapes, and ridiculous action." So without further ado, here are the games EA announced that will promise those things.
Star Wars Battlefront
Though only a brief featurette on the upcoming title, EA gave a bit more of a glimpse of the game than it had in the earlier teaser trailer, which didn't show off game footage. EA showed off its team going through the process of developing the game, from capturing actual props from the movies to create the digital game models as well as heading out to the movie locations to capture the look and feel there. They also showed a glimpse of AT-ST Chicken walkers stalking along as well as some high-res landscapes, such as Hoth. The game is planned for Spring 2015.
Dragon Age: Inquisition
A trailer for the next installment in the Dragon Age series has already been out for a short while, so EA had to step up and show off a bit more of the game, including its colorful, sprawling world, curious and frightening creatures, and overwhelmingly large dragons. The development team is aiming to implement powerful narratives amid wide, open-world gameplay. The presentation also showed off two play modes — one which allowed the player to jump between characters to strategically take on a dragon in real time, attack the beast one leg at a time, as well as a top-down strategy style that pauses time, allowing the player to control and coordinate each character.