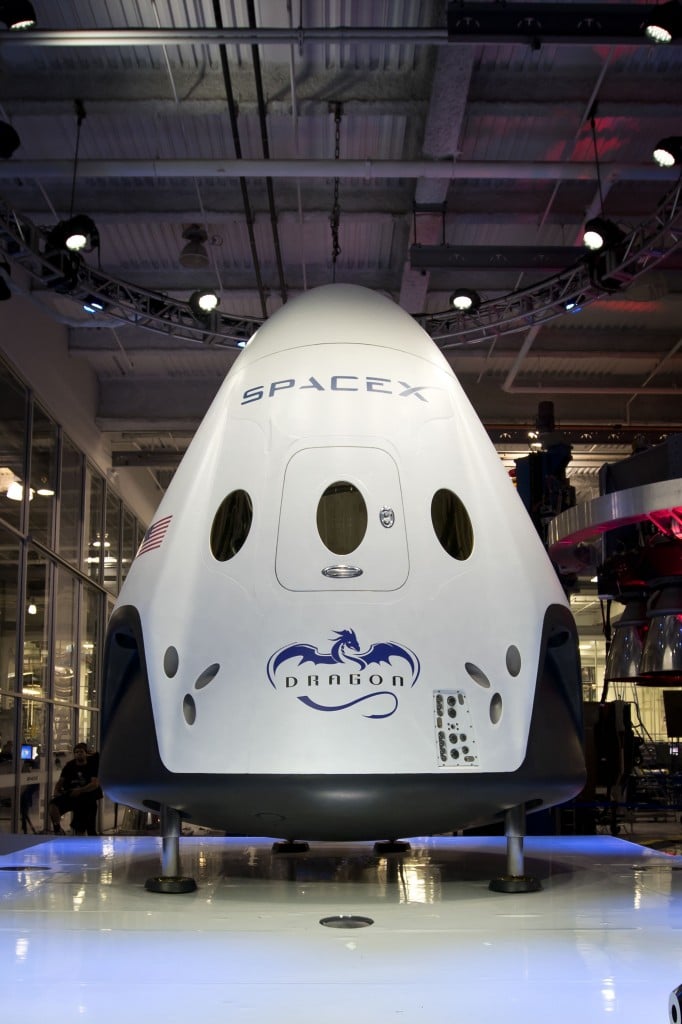 On Friday, SpaceX — well known as one of the many projects under the helm of a certain Elon Musk — revealed the Dragon V2 capsule, the first unit from the company capable of carrying human cargo. It's designed specifically to shuttle astronauts to and from the International Space Station (ISS), a service that the U.S. currently relies on Russia's space program for.
But while previous person-carrying capsules landed in water with the aid of parachutes within a wide possibility of locations, the Dragon is different. "You'll be able to land anywhere on Earth with the accuracy of a helicopter … That is how a 21st century spaceship should land," Reuters quoted Musk as telling the crowd present at the unveiling. Another 32,500 people worldwide watched the event live on SpaceX's webcast.
The cabin can accommodate seven astronauts comfortably, and is a far more futuristic approach to space travel than the Shuttles that were retired for good in 2011 (though for their time, they were exceptionally futuristic as well.) SpaceX has already secured a $1.6 billion contract for twelve station resupply missions, while fellow private space firm Orbital Sciences Corp. has a separate $1.9 billion contract for eight cargo flights, Reuters reported.
The timing for SpaceX's release couldn't have been more convenient, either. Currently, the U.S. government pays Russia about $60 million per launch to send astronauts to the ISS. Together with Boeing and Sierra Nevada Corp., SpaceX is working to break up the monopoly by the end of 2017, Reuters said, as the prices to tag along on the Soyuz capsules will rise to more than $70 million in 2016 and to $76 million in 2017.