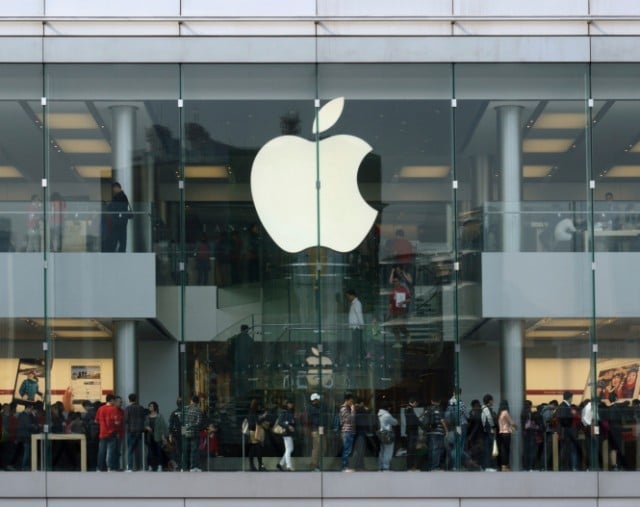 Just in case you haven't been keeping up on the latest iPhone rumors over the past several months, multiple media outlets and analysts have been predicting that Apple's (NASDAQ:AAPL)  next-generation iPhone 6 will be released in two larger screen sizes of 4.7-inches and 5.5-inches. The screen size expansion is considered a major strategy shift for a company that has steadfastly resisted the overall smartphone market trend toward bigger, so-called "phablet" (phone-tablet hybrid) devices. While various unnamed supply chain leakers have produced some images of components for the 4.7-inch model, very little concrete evidence for the 5.5-inch model has emerged online, except for the occasional images of mock-up models that are used by iPhone case makers.
However, Apple's overseas supply chain appears to have finally leaked some 5.5-inch iPhone 6 components. Well-connected Apple researcher Sonny Dickson recently supplied 9to5Mac with some exclusive photos of the 5.5-inch iPhone 6's display components. While the LCD backlight component is not much to look at, it appears to be a genuine Apple part since it matches previously leaked images of a 4.7-inch backlight component, as well as the backlight component used in the iPhone 5S. The latest images also include a ruler that confirms the 5.5-inch screen size.
Although it is impossible to confirm the authenticity of the component with 100 percent certainty, it should be noted that Dickson has a reputation as a reliable source for Apple leaks. Last year, he acquired multiple components for Apple's iPhone 5S and iPhone 5C models before the devices were publicly released.