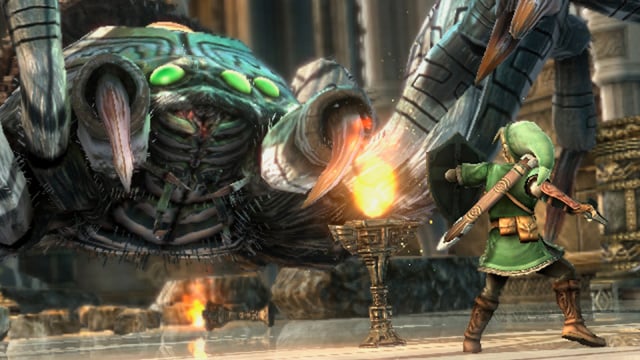 With the Wii U firmly in last place in the console war, Nintendo had a difficult job at this year's E3: to convince gamers to buy the struggling system. It's safe to say Nintendo brought its A-game to the press conference. You can watch the whole thing here to see the variety of announcements the company made. The topics ran the gamut from huge news (a new Zelda game for Wii U) to minor announcements (Mii characters in in Super Smash Bros.) Below, we look at the six biggest announcements Nintendo made Tuesday at E3.
Zelda for Wii U
If there's one game every Nintendo fan wanted to see, it was this one. The Legend of Zelda for Wii U will be a huge open-world game, rendered in full HD, with all the charm fans expect. What Nintendo showed of the game looked truly gorgeous. Little has been revealed about the gameplay, but you can expect real-time battles, numerous dungeons, and lots of clever puzzle solving. Watch the trailer here, and then start counting as the seconds tick by until its release in 2015.
Captain Toad: Treasure Tracker
It's taken many years, but Captain Toad is finally getting a game of his own. In this Wii U title, you walk around complex levels based on areas of the Mushroom Kingdom, eliminating enemies and solving environmental puzzles to progress from the beginning to the end. Watch the video to see how good the game looks, and mark your calendar for "holiday 2014" for its release.
Yoshi's Woolly World
While not a direct sequel to Kirby's Epic Yarn, the upcoming Yoshi's Woolly World shares many characteristics with that game — namely, they're both set in worlds made of fabric. That means Yoshi can tug on loose strings to unlock secret sections of the levels or find hidden items. Even the character of Yoshi is made of yarn in this game, so he has new abilities like being able to float indefinitely. Watch the trailer here, and look for Yoshi's Woolly World in 2015.