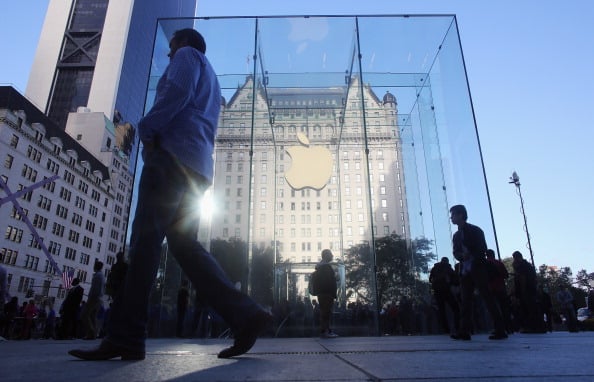 Apple's (NASDAQ:AAPL) more than 10-year-long growth streak is beginning to slow.
"We're very proud of our quarterly results, especially our strong iPhone sales and record revenue from services," Apple CEO Tim Cook said in the company's second-quarter earnings report. "We're eagerly looking forward to introducing more new products and services that only Apple could bring to market." In the three months ended March 29, the iPhone maker generated $45.6 billion in sales and earned $10.2 billion, or $11.62 per diluted share, up from the $43.6 billion in revenue and $9.5 billion in profit the company recorded in the year-ago quarter.
However, saying that results beat expectations, which they did, would suggest that Wall Street was happy with the results — but even though Apple did not record the year-over-year decline in revenue that some analysts feared, that is not the case, as sales of iPhones and iPads slowed in the first three months of the year. While longtime Apple watchers know that a quarterly earnings report is no time to announce new products, the fact remains that it has been four years since Apple introduced a major new device. The company said it will break into new product categories in 2014, and shareholders want to see that the iPhone maker has not lost its innovative touch. That concern has overshadowed earnings reports for several consecutive quarters. For investors, what Apple does next is most important.
Indicative of how confident people are in the Apple earnings machine is the company's stock price: Shares have dipped 5.2 percent so far this year and stand 24 percent below their all-time high, reached in September 2012. "There's incredible potential but how long can you wait?" Michael Obuchowski, Merlin Asset Management's chief investment officer, told Fortune before earnings were released. "I'm getting to the level of frustration that I don't know how much longer I'll be holding on to that company."