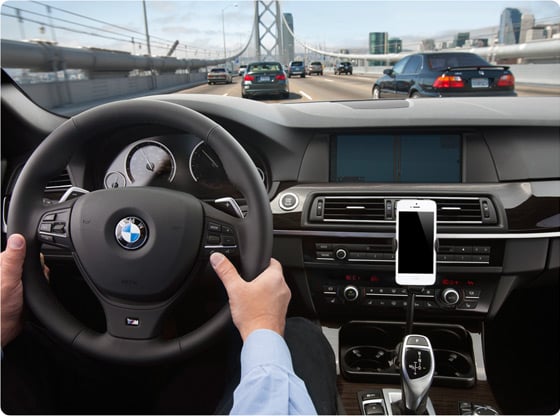 The Wall Street Journal reports that Nuance Communications (NASDAQ:NUAN), the company that created the speech recognition software behind Apple's (NASDAQ:AAPL) Siri, is exploring the possibility of a sale to one of a number of potential buyers, including Samsung (SSNLF.PK). The current status of the talks, or whether they're expected to lead to a deal, hasn't been disclosed. Nuance made $1.86 billion in revenue last year.
Nuance develops voice-powered technology that's used in multiple manufacturers' mobile phones, televisions, and GPS systems. As reported by Apple Insider, Nuance last year confirmed that its speech recognition tech powers Siri, which was unveiled with the release of the iPhone 4s. Neither Nuance nor Apple has provided specifics on the companies' relationship, but we do know that Nuance isn't involved in Siri's artificial intelligence components. It provides both embedded and cloud technology (but mostly cloud) for Siri's voice recognition functions.
The voice recognition technology is also used in phones, tablets, and televisions by Samsung, who has reportedly been in preliminary talks with Nuance. The tech underpins Samsung's S-Voice digital assistant, its response to Apple's Siri.
Nuance's market cap was $5.5 billion before the Wall Street Journal reported news of the talks, but shares rose following the report. And Carl Icahn, Nuance's biggest shareholder with a stake of 19 percent, could be hoping that Nuance's value will continue to go up. Forbes speculates that the rivalry between Apple and Samsung could drive up the potential price for Nuance, and that the information that Nuance held preliminary talks with Samsung may even have been leaked in order to encourage Apple to offer its own bid for Nuance. Because the company's technology is integral to Siri, Apple could very well be interested in acquiring Nuance.