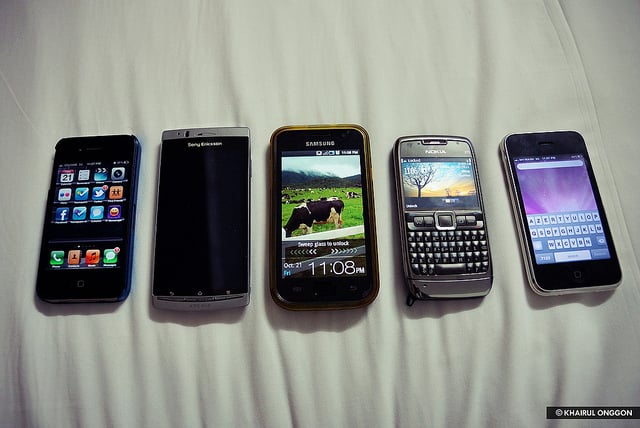 Research firm comScore has released its data on the U.S. smartphone market as of October 2013, and its findings saw little change from the data collected in July. The firm found that overall 149.2 million Americans own smartphones, a figure that represents an increase of 4.1 percent since July and shows 62.5 percent mobile market penetration.
Apple Inc. (NASDAQ:AAPL) remains the most popular original equipment manufacturer of smartphones. Apple's market share increased just slightly from 40.4 percent in July to 40.6 percent in October. Apple's arch rival Samsung Electronics (SSNLF.PK) came in second, increasing its market share by 1.3 percent since July to reach 25.4 percent in October. Motorola (NYSE:MSI) knocked HTC out of the third spot with a 7 percent share. HTC fell from 8 percent to 6.7 percent, and coming in right below that was LG with 6.6 percent.
As has been the case in recent years, Apple and Samsung control the vast majority of the smartphone device market, leaving their competitors to scramble for leftover scraps.