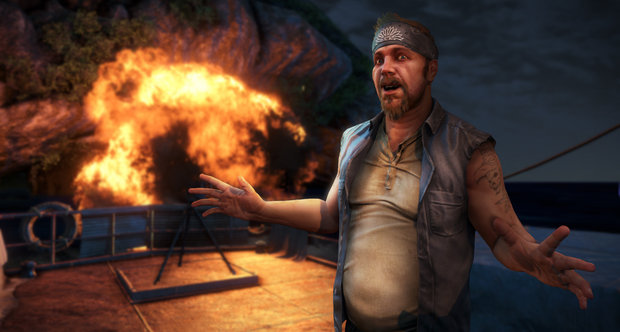 Ubisoft's press conference at the Electronic Entertainment Expo (E3) is over, and the gaming studio had plenty to show off. It's known for many blockbuster titles and has triple-A franchises dating back many years, as well as some just getting off the ground. Here's a look at what it had to show off during the press conference:
Far Cry 4
From Ubisoft Montreal, Far Cry 4 is the next installment in the ongoing franchise. While the third game took players all over the tropical Rook Islands and introduced them to the Rakyat warriors, the villainous Vaas, and many other questionable characters, the next game will take players up into the Himalayas to Kyrat.
The first five minutes of the game were shown at the conference, which puts the protagonist in a bus on his way up the mountains until armed forces interfere. From there, the man who seems to be the main antagonist appears. Naturally, he murders one of his own underlings just to prove how maniacal and villainous he is. He seems to have plans for that protagonist, saying that together they "are gonna tear shit up." Ubisoft claims that "every single second is a story." We'll see how that pans out when the game is launched this fall.
Just Dance 2015
Ubisoft took a quick break from the intense, violent Far Cry franchise to talk about its lighter, bubblier franchise. The next installment of Just Dance has plans to make the fun more accessible than ever before. For one, it puts players in the game as it records their dance moves so players can show off their groove. With Just Dance Now, a free smartphone app, smartphones can become the game controller and any number of people can play the game together on a big screen. Ubisoft demoed it with 31 dancers on stage and around the audience, but claimed that even as many as 20,000 people could play at the same time. Of course, the game will also include more wild backdrops, wilder dancers demonstrating the moves for you, and new tracks, including Pharrell Williams, Ellie Goulding, and Calvin Harris.