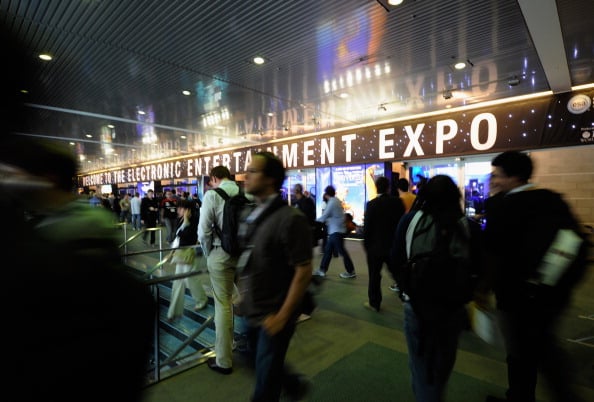 With this year's Electronics Entertainment Expo kicking into gear on June 10, we thought we'd take a look at which hotly anticipated games we're going to see at the show. Here's a list of the biggest games that have been confirmed, are likely to appear, or don't have a snowball's chance in … well, you know. To find this information, we combed through trustworthy websites like GameSpot, IGN, GamesRadar, and Time.
Confirmed for E3
Alien: Isolation – With this game, we come full circle. Dead Space was inspired by the Alien films, and Alien: Isolation looks to be inspired by Dead Space – except that it stars the murderous aliens we all know and love.
Assassin's Creed Unity – The Assassin's Creed series hasn't skipped a year since it started in 2006. As of yet, little is known about this installment, although clues seem to hint that it takes place in Paris during the French Revolution.
Batman Arkham Knight – This sequel to Batman: Arkham City takes place a year after the events of that game, and features villains like Penguin, Scarecrow, Two-Face, and Harley Quinn. For more information, we'll have to wait for the conference to begin.
Call of Duty: Advanced Warfare — The trailer for this game shows us Kevin Spacey starring as the leader of a private army that has turned against the United States. Unlike previous entries in the series, this one takes place in the not-too-distant future, so it will will contain sci-fi vehicles and weaponry.
Destiny – From the creators of Halo comes this online shooter that's epic in every sense of the word. Set on a post-apocalyptic Earth, players will interact with (and shoot at) each other, while major MMO-like events play out in the game world.
Dragon Age: Inquisition — This third installment in the lore-filled action-RPG looks to be the best yet, with an enormous world to explore, a team of fantasy characters to interact with, and — naturally — dragons to slay.
Far Cry 4 — Set in the Himalayas, this shooter pits you against a psychotic tyrant who's taken over a big chunk of the region. You'll probably end up battling his army, taking over their bases, and skinning some tigers. What more could you want from a game?
Metal Gear Solid: The Phantom Pain — We've already gotten a look at the beginning of this game in the form of Metal Gear Solid V: Ground Zeroes, but Konami will have more to show at E3, according to a tweet by the series director Hideo Kojima.
Star Wars Battlefront — Little is known about this game yet, but since it was first announced at E3 last year, we expect more information this time around. Star Wars fans should definitely keep an eye out for this one.
The Witcher 3 Wild Hunt — What do you get when you load up a fantasy story with mature themes, political maneuverings, and lots of violence? You'd be forgiven for answering Game of Thrones, but that also describes The Witcher series. If this installment is as brilliant as the last, we're in for a treat.