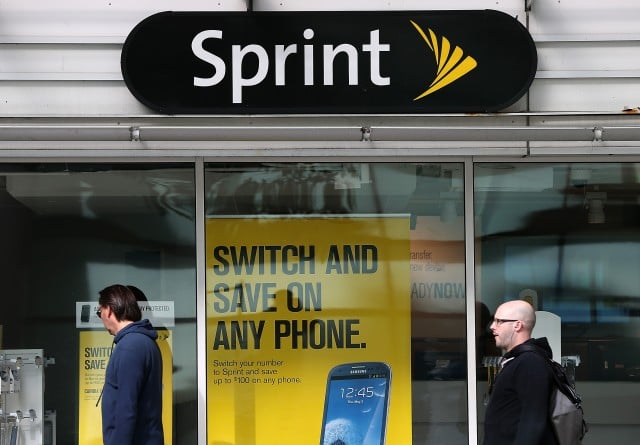 Verizon's (NYSE:VZ)  and AT&T (NYSE:T) may dominate the American wireless market, but third place Sprint (NYSE:S) has a plan to grow up to their size by purchasing T-Mobile for $32 million reported Reuters. The deal would make Sprint an equal rival to the two companies in size and resources, but first it needs federal approval.
The deal may not happen because federal regulators from both the Federal Communications Commission (FCC) and Department of Justice (DOJ) would have to approve any such deal. U.S. regulators previously blocked AT&T's bid to buy T-Mobile in 2011, so it is a possibility that Sprint may similarly not get permission. A telecom analyst put the odds of Sprint and T-Mobile successfully merging at about 10 percent reported The Washington Post.
The feds want the wireless market to have multiple competitors. Sprint buying T-Mobile would cause the market to lose its fourth big competitor in the merger, leaving three major competitors. Sprint's parent company SoftBank has been lobbying in Washington to get the deal approved. T-Mobile's parent Deutsche Telekom would prefer it to go through so the company can spin off T-Mobile. Deutsche Telekom wants to get out of the American wireless market to focus on its European markets, including its native Germany. It would retain a small interest of 15 to 20 percent in T-Mobile.