10 Big Takeaways From Tesla's Q&A in Oslo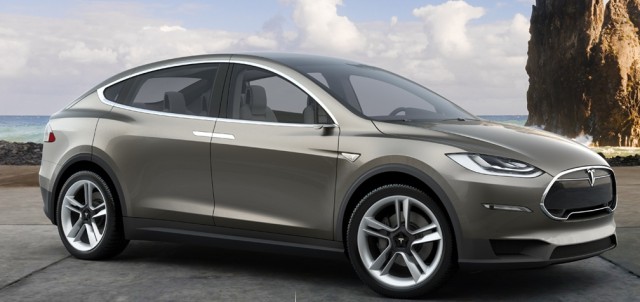 At the beginning of this month, representatives of Tesla Motors (NASDAQ:TSLA) — and by representatives, we mean CEO Elon Musk and the Tesla's CTO JB Straubel — sat down in Oslo, Norway, for a little session of Q&A. While these types of press and public interfacing are by no means uncommon, the duo shed some tantalizing details of their future models this time around. The video of the session occupies about an hour and a half, but fortunately, the guys over at Green Car Reports distilled the talk into a few short highlights, which we've shared below.
Statements made by Musk and Straubel point to some exciting developments down the road, including confirmation of a rumor or two, and plans regarding the so far unrevealed Model E, commonly referred to as the Gen III, which will move Tesla from a niche luxury company to a mass-market enterprise.
1. The Model X and Model S will share a footprint
During the talk, Elon Musk and JB Straubel noted that despite the forthcoming Model X being a larger crossover vehicle, its footprint will remain the same as the Model S sedan, GCR reported. The length will be within two inches of the Model S, and its the same story with the width as well; the primary gains in interior volume will be in height to make give the Model X the practicality advantage over the sedan model.
The price of the Model X is supposed to run around the same as the Model S at base, so around $70,000 before the federal tax credits. We would also expect the options for the Model X to look quite similar to those currently available on the sedan.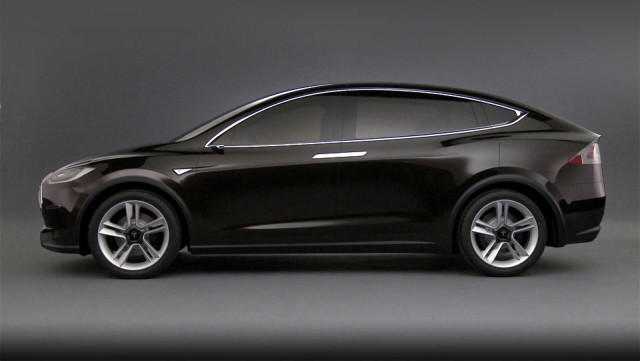 2. Model X will sport a lower drag coefficient than Model S
You read that correctly — despite being similarly proportioned and of equal width and length as the Model S, Tesla says that the Model X will actually be sleeker than its already impressively sleek sibling. However, due to its increased frontal area, the total drag will ultimately be higher; the Model X will also be heavier than the Model S, so Musk and Straubel note that the energy consumption for the crossover will be about 10 percent higher in normal conditions.
Green Car Reports points out that Musk neglected to mention whether the Model X battery would be enlarged at all in order to keep the Model X at the same range as the Model S. After a ramp up, the Model X should be in volume production by April of next year.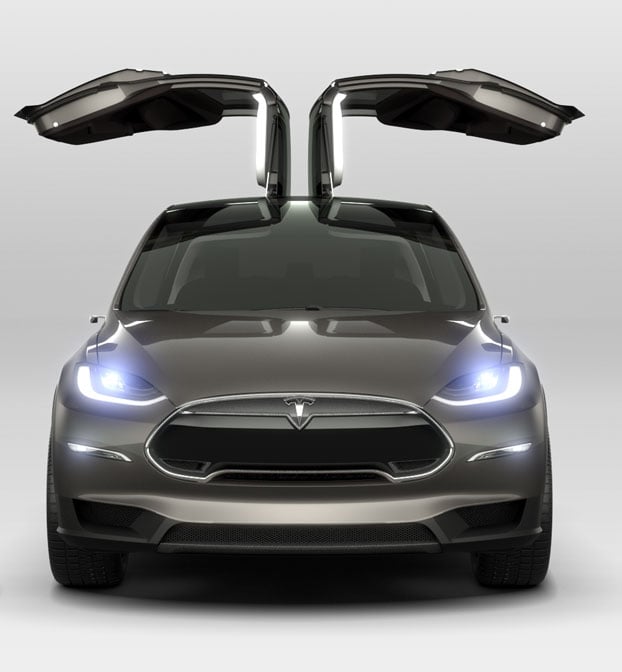 3. Model X will assuredly feature the Falcon Doors
Every now and then, a production vehicle comes through with a particular feature that is so unique that it becomes a defining characteristic of the vehicle itself. For the 1954 Mercedes SL Class, it was the Gullwing doors — a structure similar to what was later found on the Delorean DMC-12, and will now be found on the Tesla Model X, the company confirmed. However, the doors on the Model X are named after a more fear-inspiring bird, a falcon, and are equipped with sensors that will allow them to open as needed without hitting nearby objects, GCR notes.
"If you can fit your Model X between two other cars, the doors will open," Musk said during his talk. As per Tesla's website, the unique door structure will allow passengers to step into — not crawl, shimmy, or climb — the vehicle, easing the ingress and egress process for all.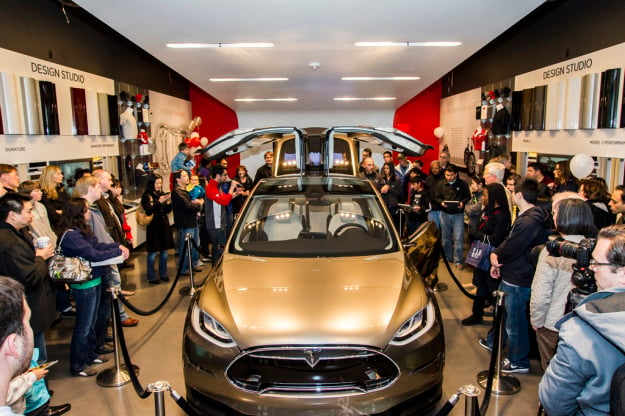 4. Model X will come standard with AWD
Early on, it appeared that all-wheel drive would be an option for Model X buyers who desired it. Now, Tesla's first crossover will come standard with power driven to all fours by means of a second electric motor mounted on the front axle in addition to the rear. Tesla says that this gives the Model X 50 percent more torque, and enables a zero-60 time of under five seconds — "outperforming the fastest SUVs and many sports cars" its website boasts.
5. Model S will have an AWD option
When Tesla first revealed that the Model X would feature an all-wheel drive powertrain, many anxiously awaited word from the company about when that system would migrate to the Model S sedan. That time has come, as Tesla has confirmed that an all-wheel drive Model S will be available once the Model X production is underway next year. That's fantastic news for Tesla's fans, but it gets better from there.
Straubel says that the AWD system in the Model S will be "an efficiency-neutral option," meaning that — unlike gasoline powered cars — the addition of a second motor and power being routed to all wheels won't be detrimental to the car's efficiency. It's seemingly the first time that consumers won't have to decide between fuel frugality or better traction.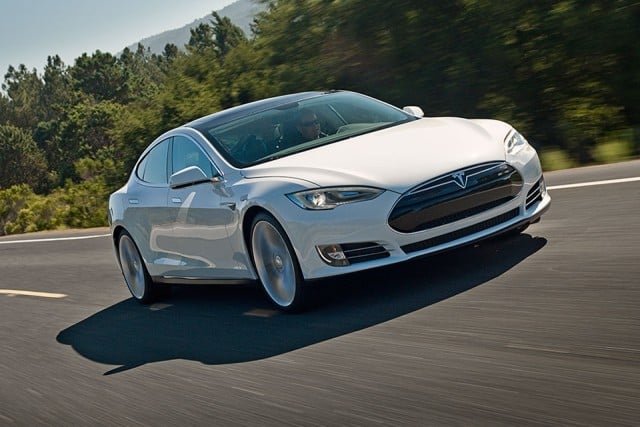 6. A future Model S update will have a hill-hold function and other goodies
A relatively new feature being included in vehicles these days is a hill-hold function or hill start control, which is a safety precaution that helps prevent your vehicle from rolling backwards into the car behind you when sitting in a stationary position on an incline. Musk said that Tesla will be rolling out the change through a software update, and other features like a manual setting for the ride height over a much wider speed range could be added in the near future.
Later on, Musk said that Tesla was looking to add a grid (or guidance lines) on its back-up camera screen, as well as adaptive cruise control, which enables the car to adjust its speed accordingly with judging on the vehicle ahead of it.
7. Better seats will be making it to Model S
For luxury cars, interior appointments are a necessary aspect of what helps justify the often-wide price disparity from more conventional vehicles. In an effort to make the cabin of its Model S an even more pleasant place to be and more worthy of its lofty $70,000 price tag, Tesla will be introducing new, more snug seats, which are engineered to enable retrofitting on older models.
"The seats should be more comfortable," Musk said, explaining that a "modified spring force in the cushion will allow the driver to sink lower into the seat," GCR said, quoting Musk as adding that a second, more comprehensive seat upgrade is about a year down the road.
8. Superchargers will be upgraded
Even now, Tesla's Supercharger stats are impressive — forty minutes of being plugged in can relinquish about 80 percent of the car's battery life, a great advantage over conventional home outlet charging. However, it will only get better, as Tesla has plans to up the Supercharger capacity to 135 kWh, up from the 90 or 120 that they operate at now.
That update will cover the 74 stations in North America, and the 14 in Europe, though both of those figures will be growing rapidly over the remainder of this year and 2015. Following the upgrade, the performance if the Superchargers is expected to plateau, remaining on the 135 kWh level for a while.
9. Tesla's carbon footprint is better than expected
A big criticism of electric vehicles is that they are not as 'green' as they appear to be, due to the intensive process used to produce the battery cells. To address these concerns, Tesla launched an internal investigation into the true impact of battery production, and the results came out more positively than even the company expected.
Straubel noted that the results were surprisingly good, GCR reported. Apparently, the Model S will reach its carbon emissions break-even point from its manufacturing process in less than 10,000 miles of driving, much lower than figures that some critics have been throwing around.
10. Tesla's Model E will focus on lower battery costs
Tesla has been promising a new model that will fall in the $35,000-$40,000 range to make its brand far more accessible to more people, but it has never really explained how. Not surprisingly, much of the cost comes from the car's battery packs, and so that's where Tesla is going to focus to shave the cost down.
Costs for the batteries will be about 30 to 40 percent less per kilowatt-hour, GCR reports, likely due to the help of huge giga-factory that Tesla is hoping to build to produce the Model E batteries.
More From Wall St. Cheat Sheet: