10 Priciest Cars to Go Under the Gavel
Some may scoff at the outrageously high prices of some of today's cars, which, for super high-end, low-volume vehicles, can approach and even breach the $1 million mark or more. While that's out of reach for the majority of the population, some might find the investment a bit too good to pass up, given the recent state of the automotive auction scene, which shows what these special cars can turn into provided they are well maintained and check the right boxes.
As it turns out, five of the most expensive cars ever sold were sold this past year. Ferrari — long the king of automotive appreciation — made up several of the high-profile sales, but the record-holding vehicle is actually a classic Mercedes-Benz that sold in July.
We recently made a list of the five most expensive cars sold this year, but here is a list of the most expensive cars to ever roll off the podium. "Supply and demand are still driving prices," McKeel Hagerty, president and CEO of Hagerty Insurance, said to CNBC while explaining why the cost of collectible cars continues to soar. "You have more millionaires being created and a small number of these top-quality cars. It's also generational. The people who made large wealth are at a point in their lives when they want to collect these cars."
The cars pictured my not be an exact representation of the actual car that sold, but we came as close as we could. For the prices that these cars are commanding, the return seems almost makes a $1 million investment sound logical.
10. 1961 Ferrari 250 GT Spyder California SWB
A pristine 1961 Ferrari 250 GT sold at an auction in May 2008 after its new owner, British radio host Chris Evans, shelled out $10.9 million or so for the car, which was reportedly just one of 56 made by Ferrari. It was also formerly owned by actor James Coburn.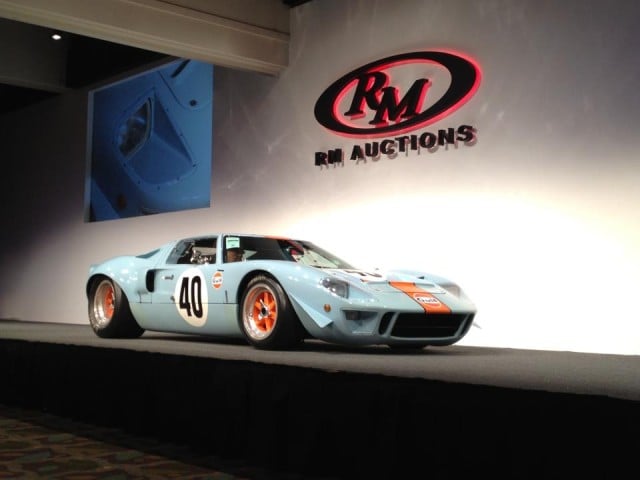 9. 1968 Ford GT40 Gulf/Mirage Coupe
No. 9 on this list is reserved for the only American car in the top 10, a 1968 Ford (NYSE:F) GT40 that commanded $11 million at an RM auction in August of last year. The car holds multiple race wins and was even used in Steve McQueen's legendary film Le Mans.
8. 1960 Ferrari 250 GT California LWB Competizione Spyder
A Gooding auction in August 2012 saw this gorgeous Ferrari move off the block after the highest bidder agreed to put down $11.27 million for its title. This particular car is one of only nine models built by Ferrari.
7. 1936 Mercedes-Benz 540K Special Roadster
Early Mercedes roadsters are arguably among the most beautiful cars ever made, and people are willing to pay top dollar to have them. In this case, the 1936 540K went for $11.77 million under the gavel at a Gooding auction in August of last year.
6. 1957 Ferrari 250 TR
A Gooding auction in May 2009 saw this rare 1957 Ferrari 250 sell for a bit over $12.4 million. It's one of 22 models and is considered one of the most competitive racing Ferraris ever built.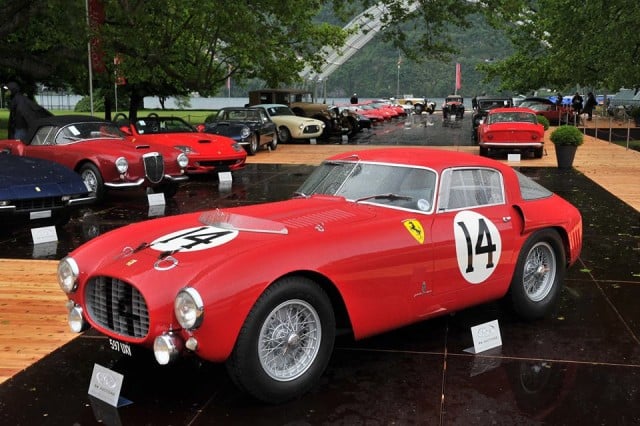 5. 1953 Ferrari 340/375 MM Berlinetta Competizione
Another auction, another record-setting Ferrari (and we're not done yet). This one — a 1953 375 MM Berlinetta — moved off the block with a $12.8 million price tag on its head at an RM auction in May.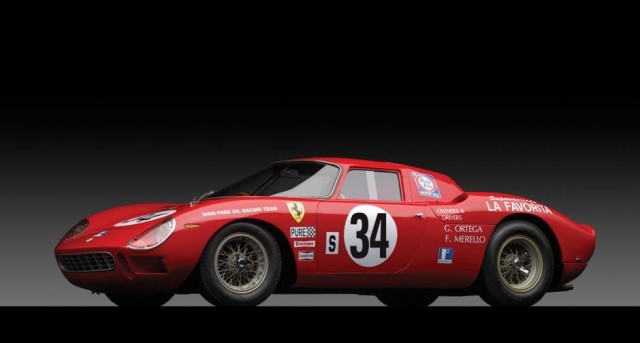 4. 1964 Ferrari 250 LM
If this list is telling us anything, it's "buy a Ferrari race car now," judging by the returns that these are offering 40 to 50 years on. The 250 LM sold for $14.3 million just last month; it was Ferrari's first mid-engine car, and this particular model placed eightth overall and first in class at the 1968 24 Hours of Daytona.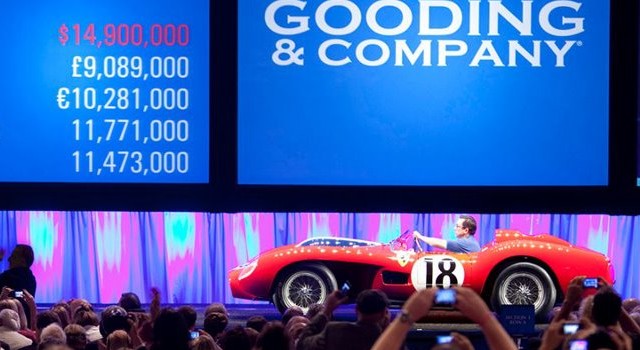 3. 1957 Ferrari 250 TR Prototype
If the production model of the Ferrari TR went for $12.4 million, one can only imagine that the prototype would go for more — and indeed it did, bringing in $16.39 million at a Gooding auction in 2011.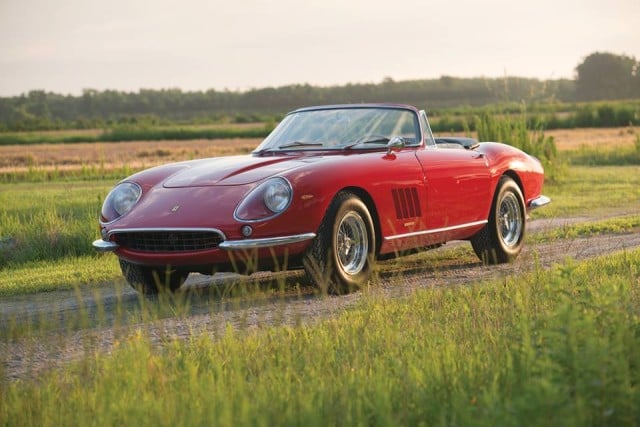 2. 1967 Ferrari 275 GTB/4*S NART Spyder
A price of $16.39 million is an astounding amount to pay for a single car, but that number pales next to the No. 2 record holder, a 1967 Ferrari 275 GTB Spyder, which sold for a whopping $27.5 million in August — close to double the cost of the No. 3 record.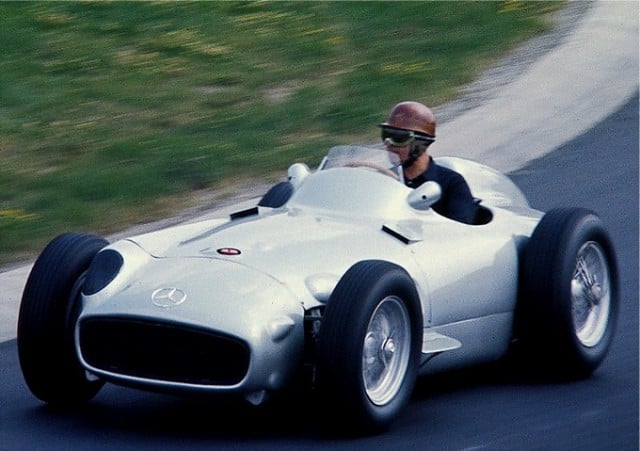 1. 1954 Mercedes-Benz W196R
Finally, the most expensive car ever sold at auction is a Mercedes-Benz W196R race car, which went in July for a stunning $29.7 million. This particular car was piloted by the legendary Juan Manuel Fangio and saw victories at the 1954 German and Swiss Grands Prix.
Don't Miss: 5 Most Expensive Cars Auctioned Off in 2013.