2014 GM Cars Go Into Overdrive with This New Technology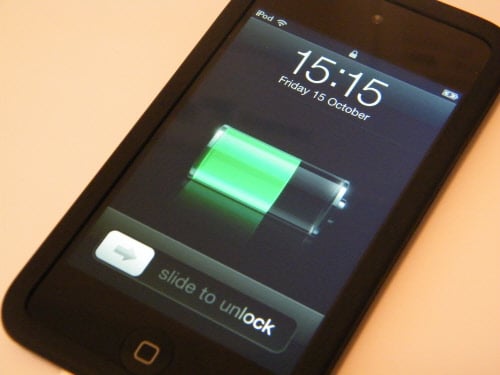 General Motors (NYSE:GM) is gearing up to be on top of the automobile technology game, but it just needs to make sure it can beat Toyota (NYSE:TM) and Chrysler Group LLC to the smartphone wireless charging punch.
Like Toyota and Chrysler, GM works to adapt to the automobile market's ebbs and flows, and now that it has been able to sustain significant recent sales successes and industry boosts, it recognizes forward-thinking technology as the next big thing it needs to include in its lineup of 2014 vehicles. In order to meet that demand, according to a report by The Detroit News, the U.S. automaker is teaming up with Powermat Technologies Ltd. to offer smartphone wireless charging options in many of its upcoming vehicles, and it will do it via a Powermat surface.
The wireless-charging technology is appealing to many drivers because it saves them the hassle of finicky car chargers or, worse, no car charger at all. Because drivers now depend on their smartphones for everything from calling family members to getting them to destinations, a dead cellular device simply won't do — and that's where Powermat comes in.
The technology company's chief executive officer, Ran Poliakine, explained to The Detroit News that as long as drivers have smartphones that are capable of recharging via built-in technology — or at least have a case designed for the purpose — drivers of some 2014 GM models will have access to a Powermat surface inside their cars. These surfaces are purposed to charge phones that have the necessary coil that receives electricity from a magnetic field.
Major retailers like Starbucks (NASDAQ:SBUX) have already taken steps to employ this new technology, but if GM can beat Chrysler and Toyota to the punch, it will be the first to put the technology in its car models. All three automakers have already announced they will offer smartphone-charging capabilities in some of their 2014 models — it all just comes down to who can get there first.
More major retailers and automakers are beginning to invest in wireless-charging technologies in an attempt to better appeal to smartphone-loving consumers. The Detroit News reports that Powermat Technologies has now made more than $80 million from investors, and that number is only rising. Shipments of wireless charging devices are also forecast to increase to almost 100 million by 2015, and if GM has anything to say about it, it'll hopefully be the recipient to many of them.