The World Car Awards are decided by a team of journalists from North America, Asia, and Europe, who decided to independently test and vote on the best cars in five different categories. After the 69 publications involved drive the vehicles and submit their recommendations, an international accounting firm tallies and submits a list of finalists. From there, a panel  selects the winner of World Car of the Year in each category and announces them at the New York International Auto Show (NYIAS).
In 2014, the group was expanded from four categories to include a fifth, World Luxury Car of the Year. This latest entry adds to a field that features World Performance Car of the Year, World Green Car of the Year, World Car Design of the Year, and the consensus World Car of the Year. Here are the five winners of the 2014 World Car Awards, announced April 17 in New York.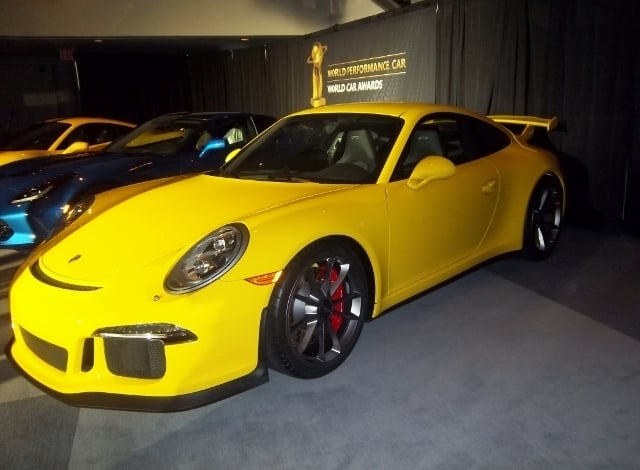 1. Porsche 911 GT3: 2014 World Performance Car of the Year
Numerous General Motors dealers were in attendance when the World Performance Car of 2014 was announced, but the Chevy Corvette Stingray had to settle for runner-up alongside the Ferrari 458 Speciale. The Porsche 911 GT3 took the prize as the world's top performance machine for 2014. Ironically, it was the same car that was recalled in March for a problem that was causing the engine to catch fire. Porsche plans to replace the engines in those vehicles affected.
As far as specs go, the 911 GT3 is as ferocious as one would expect in the world's top performance car. It can produce a max 470 horsepower and hit a top speed of 195 miles per hour after going from 0 to 60 in 3.3 seconds. It starts at a base price of $130,000.