3 Auto Stocks Going Places: Canada Sheds GM Stock, Tesla's Buyback Program, Ford's Commercial Reign
General Motors Co. (NYSE:GM): GM shares are trading down after the Canadian and Ontario governments unloaded a block of 30 million shares, sold to Bank of America (NYSE:BAC) and RBC Capital Markets in a deal that's worth as much as $1 billion. Observers say that the sale, combined with the U.S. continuing to sell off its positions, will create some attractive entry points for investors.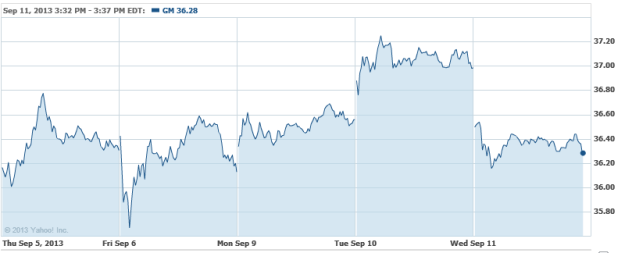 Tesla Motors (NASDAQ:TSLA): Tesla is no stranger to setting the bar, and it's not about to stop, it seems. Now, the company is applying its innovative approach to its buyback model, which could help Tesla generate used Model S sales of up to $368 million in annual revenue in 2016. Bloomberg Industries analysts believe Tesla will resell as many as 10,000 used cars in 2016, though for how much remains to be seen.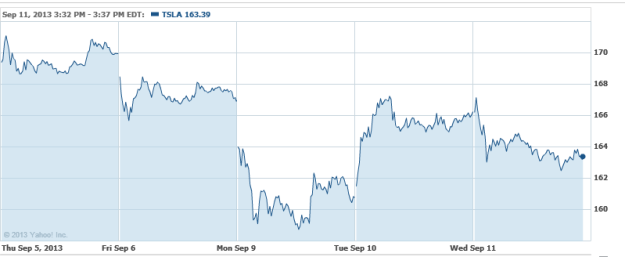 Ford Motor Co. (NYSE:F): Ford's commercial division has been on a tear, and a report by Experian Automotive reveals that Ford swiped 21 percent of the commercial vehicle market during the second quarter. The analysis featured all vehicles in Gross Vehicle Weight classes 4 ­to 8: semis, cement trucks, buses, delivery vans, utility vehicles, fire trucks, ambulances, large pickups, and motorhomes. The study also points out that although Ford had a significant share of the medium-duty vehicle market at 45.8 percent, it had a considerably smaller share of the heavy-duty market at 6 percent.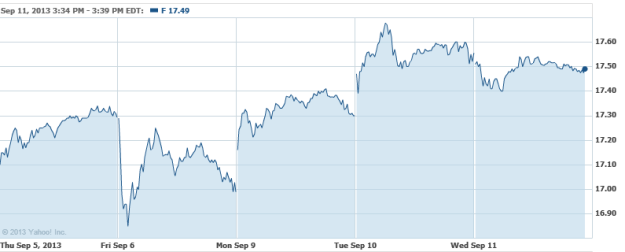 Don't Miss: GM's Buick Regal Refresh is More Than a New Price Tag.