3 Auto Stocks Going Places: Ford Faces the Watchdog, Honda's New Factory, and Tesla's Overhauled Financing Plan
Ford Motor Co. (NYSE:F): The U.S. Consumer Financial Protection Bureau, a consumer watchdog organization, has doubled down on its probe into the auto lending industry in its investigation over whether terms and prices for auto loans, as well as additional products like extra insurance, are properly disclosed. The organization, created under the Dodd-Frank act in 2010, has not decided whether it will be pursuing the financial arms of Ford or Toyota (NYSE:TM), but if evidence of wrongdoing is found, the organization maintains the authority to fine them.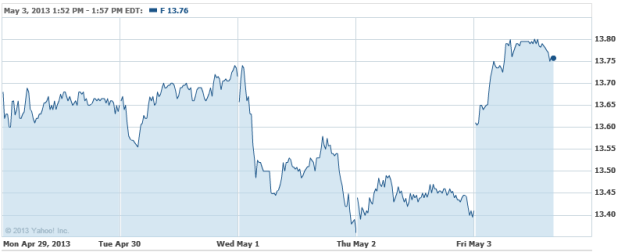 Honda Motor Co. (NYSE:HMC): Honda is planning to build a new transmission plant in Mexico to the tune of about $470 million. The facility will be building components for the company's Fit product line, including the Fit Crossover and Fit hatchback. Set to be completed in 2015, the plant's initial capacity will be around 350,000 units, rising to nearly 700,000 within several years. The facility will neighbor another Honda manufacturing site, which is set to open in early 2014 with an output of 200,000 vehicles.

Tesla Motors (NASDAQ:TSLA): After a bout with public opinion over the new financing plan for Tesla's Model S, the company has made its latest attempt to remedy the outcry: it will now guarantee that the Model S will have the highest resale value of any premium sedan (excludes rare, low volume, or limited edition vehicles). Additionally, the Model S will be obtainable with lower monthly payments, one of the giant sore spots that Tesla caught heat for with its last financing model. The policy will be applied retroactively as well, so current owners will be covered. The tool on the company's website used for calculating monthly payments has been re-calibrated, so that now the default payments better reflect the lifestyle of an average buyer.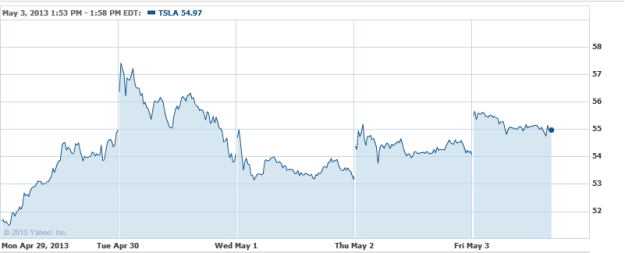 Don't Miss: Ford Executive: Driverless Cars are Not Far Down the Road.