3 Auto Stocks Going Places: Ford Gets Upgraded, Tesla Applies For Mixed Shelf, and Honda Returns to F1
Ford (NYSE:F): Craig-Hallum has upgraded Ford to Buy after checks revealed that European production has likely bottomed, which removes an overhang. Investors will most likely focus on strong North American results and improved balance sheet. The firm also raised its price target from $15 to $18.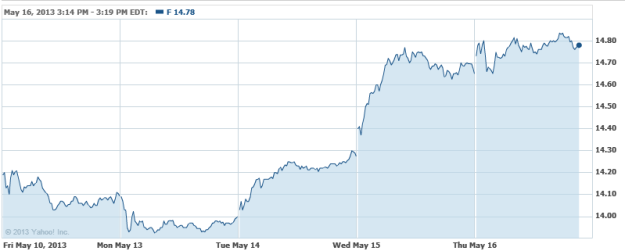 Tesla Motors (NASDAQ:TSLA): Shares of Tesla surged yet again, after the company filed a mixed shelf and Elon Musk pledged to drive more of his own personal capital into the company, to the tune of $100 million. The drive for $830 million or so, which will be made up of a combination of new shares and convertible notes will be used to help the company pay down its DOE loan, and provide a cushion for the slower second half of the year that Tesla has hinted at. You can find more details on Tesla's secondary offering here.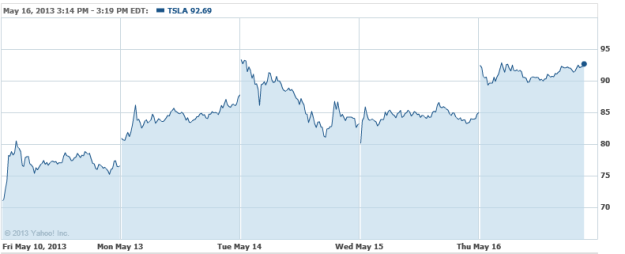 Honda Motor Co. (NYSE:HMC): After a five-year hiatus, Honda will be making a return to F1 racing, in a partnership with McLaren. Honda will be supplying engines to the British super car company, in a revival of the relationship that sprouted in the 1980s, when the two won 15 of 16 races in 1988. "Racing is like a backbone for Honda, so their return carries a very good image," said Takeshi Miyao, a Tokyo-based industry analyst at Carnorama Japan. "Their return should be good advertising."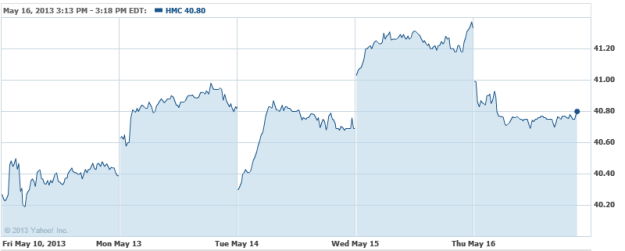 Don't Miss: Can Tesla's Share Sale Silence the Critics?