3 Auto Stocks Going Places: Ford Launches Healthcare Plan, Tesla Partners For Supercharger Stations, and GM's New Chevy Head
Ford Motor Co. (NYSE:F): Ford has, in conjunction with the United Auto Workers, worked out a healthcare plan the the manufacturer is betting on to help it cut down its health expenditures. The program, which is entirely voluntary, begins July 1st and runs for two years. It will target a few thousand Southeast Michigan hourly Ford workers, and UAW Retiree Medical Benefits trust retirees with chronic medical conditions.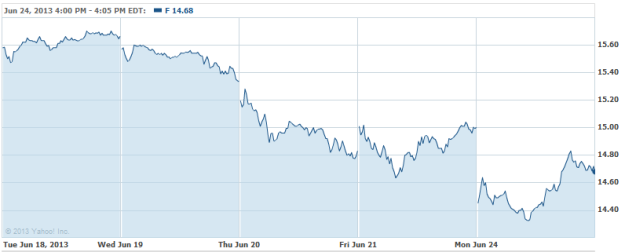 Tesla Motors (NASDAQ:TSLA): Tesla has partnered with mall managers CBL & Associates to install supercharger locations at a handful of CBL's properties. Though small — the partnership covers five locations, at least to start — it symbolizes the EV maker's commitment to have a network set up by the end of the year that will allow drivers to travel from coast to coast powered by free charging stations.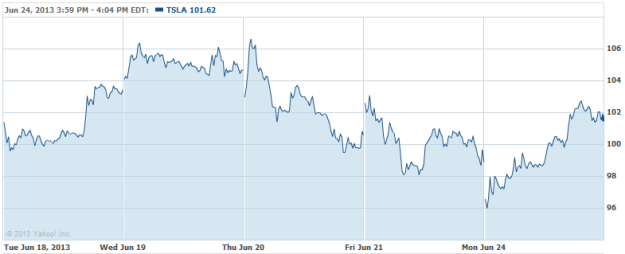 General Motors (NYSE:GM): Following the announcement of Susan Docherty's departure, GM is expected to name U.S. sales chief Alan Batey as the global head of Chevrolet, as CEO Dan Akerson has signaled for months that he plans to install a global leader for Chevrolet, as a way to create clear accountability for the brand's growth worldwide. Docherty headed up European sales for the Chevrolet nameplate.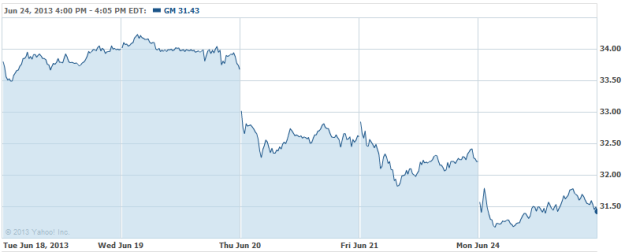 Don't Miss: Chevy Is Trucking to Texas for Silverado Campaign.