3 Auto Stocks Going Places: Ford Launches Indian EcoSport, Tesla's Production Ramp, and GM's Big European Plans for Chevy
Ford Motor Co. (NYSE:F): Ford has launched the EcoSport compact SUV in India, where the company is counting on it to make a big splash. The vehicle is priced at $9,365, and Ford is hoping that its smaller size will help lure buyers so that it can cash in on the exploding global small SUV market.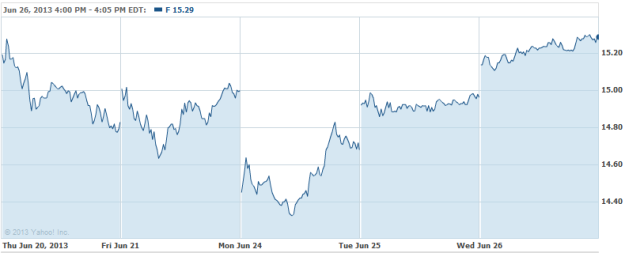 Tesla Motors (NASDAQ:TSLA): While criticized by many as being a boutique car maker with a limited audience, Tesla CEO Elon Musk is determined to make sure the EV maker is a mainstay. Musk anticipates that Tesla will ramp up its production to 200,000 units per year within three or four years. This year, the company aims to deliver about 21,000 units. Musk sees Tesla currently moving into its "third growth phase," which will lead to significant declines in sales prices along with a boost in overall shipments.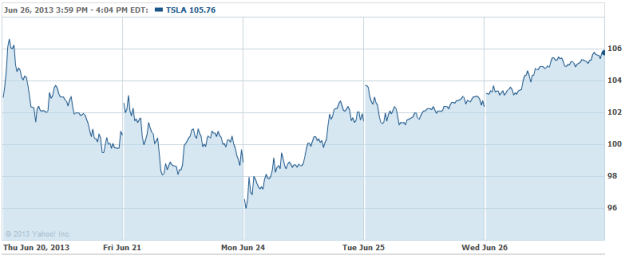 General Motors (NYSE:GM): CEO Dan Akerson has named Thomas Sedran to be the top Chevrolet executive in Europe, where he says he wants Chevy to become as strong as the regional Opel brand, which is also operated under GM's umbrella. Currently, Opel has a 6.8 percent market share in EU nations, while Chevrolet only has 1.1 percent. However, GM must figure out how to grow Chevy without its expanded market share coming at the expense of Opel.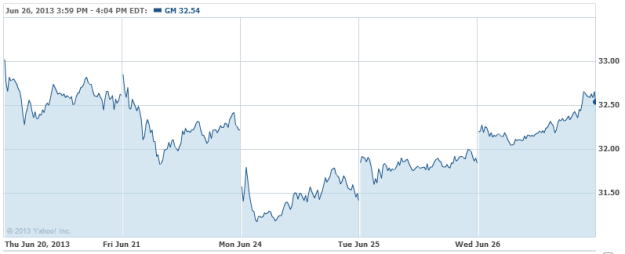 Don't Miss: Thankfully, Cadillac Has Decided That the XTS Needs More.