3 Auto Stocks Going Places: Ford Looks to India, GM Tackles Europe, and Toyota's Headlight May Light Up Sales
Ford Motor Co. (NYSE:F): Despite a rather stagnant auto market in India, a strong demand for SUVs is leading Ford to believe that it will help the EcoSport make a strong debut in the nation. To limit possible fallout from the new product, the company is making the vehicle with both left-hand and right-hand drive, and it will also be available for export.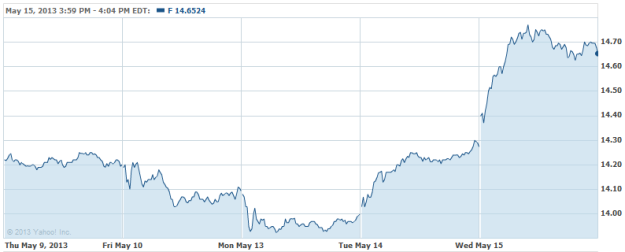 General Motors (NYSE:GM): In efforts to scale down its European operations to better match the demand, GM is moving the production of the Opel Zafira to a plant in Ruesselsheim, Germany, allowing the company to shutter its factory in Bochum. "This will make Ruesselsheim the site to exclusively build the two largest and most work-intensive Opel model classes — the Opel flagship Insignia in all its versions, and the Zafira Tourer," Opel said.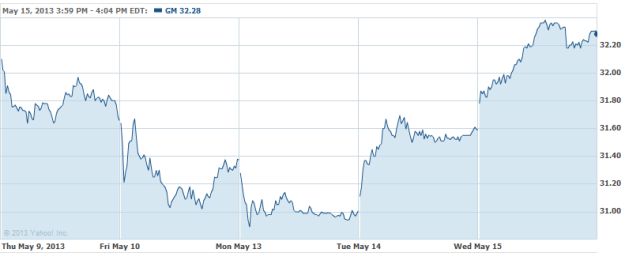 Toyota Motor Corp. (NYSE:TM): Toyota could be onto something with its new headlight design, that automatically lowers when a passing car is detected. Pending an update to current NHTSA legislation, the new product could become a selling point for the company, which missed a rung last month. The technology has also been shown to assist sales in Europe and Japan, where it has already been deployed.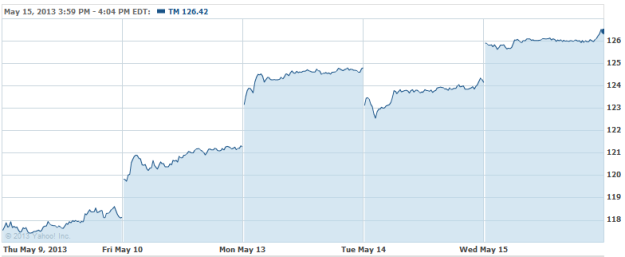 Don't Miss: Are American Cars Back at the Top of Their Game?