3 Auto Stocks Going Places: Ford Sales Boom in China, Toyota's EV Situation, and Treasury Plans GM Stock Sale
Ford Motor Co. (NYSE:F): As strong as its U.S. sales were, the real standout for Ford was China, where the company experienced sales gains of 45 percent in May over the May of 2012. A  joint venture with Chongqing Changan Automobile provided a significant leg up in the market. All told, the Michigan-based company moved 70,540 cars in the country, with 51,099 of those units coming from Ford's 50-50 JV.

Toyota Motor Co. (NYSE:TM): Sales of electric cars have spiked following the drop in lease costs from Toyota and Honda (NYSE:HMC), putting a strain on the manufacturers' inventory supply. While it's a good problem to have, it's still a problem: the lower rates that are helping the companies move vehicles is coming at the detriment of profits.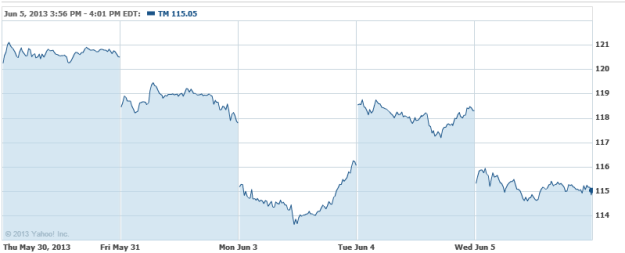 General Motors (NYSE:GM): The U.S. Treasury is planning to sell another 30 million shares of GM stock, as reported by CNBC. The Treasury intends to sell its shares along with the sale of 20 million shares of GM stock held by the UAW Retiree Medical Benefits Trust, bringing the total size of the sale to 50 million shares. The Treasury still owns 241.7 million shares of GM, from its bailout of the company in 2009.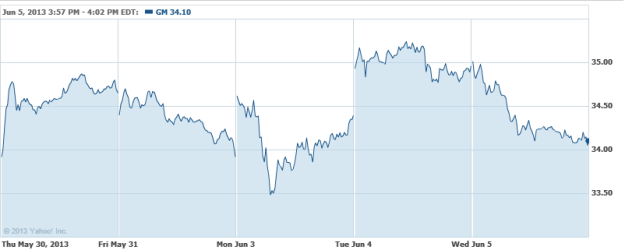 Don't Miss: These Models Are Being Affected by Toyota's Recall.