3 Auto Stocks Going Places: Ford Snaps American-Made Streak, Tesla's Acquisition Potential, and Toyota's CEO Gives More For Less
Ford Motor Co (NYSE:F): Ford has topped Toyota (NYSE:TM) in the American made ranking, with its F-150 pickup overtaking the Camry midsize sedan. The Camry held the honor for four years, with the F-150 snapping its streak this year, according to Cars.com's 2013 American made index. The index ranks model lines based on their sales and whether car or truck parts and completed vehicles are built in the U.S.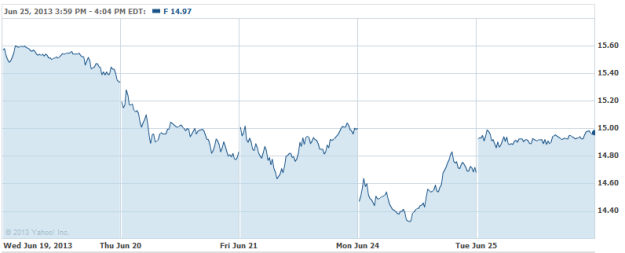 Tesla Motors (NASDAQ:TSLA): With its debt overhang taken care of, Tesla has opened itself up as an acquisition target — sort of. The automaker, trading at 816 times its estimated 2013 earnings, is still incredibly expensive. However, rumors are swirling that Google (NASDAQ:GOOG) may be taking an interest in the company, and if Tesla's production can match its huge valuation, there may be a line of interested suitors aiming for a shot at the company.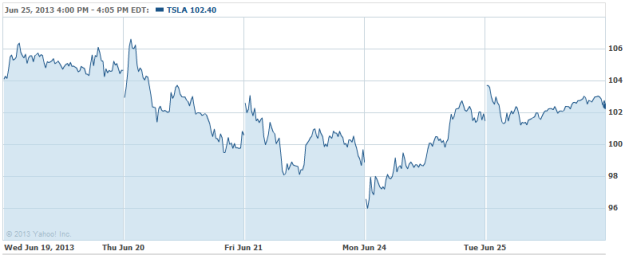 Toyota Motor Corp. (NYSE:TM): Value and efficiency are factors that run deep in Toyota's vehicles. It's not surprising, then, that CEO Akio Toyoda has generated the highest returns in his company, and for the lowest pay of the major automakers' CEO compensation packages Toyoda brings in about $1.9 million, less than one-tenth as much as his best-compensated counterpart. Meanwhile, Toyota's stock has returned about 26 percent so far this year, while VW (VLKAY.PK) dropped 13 percent, and General Motors (NYSE:GM) has gained only 9 percent.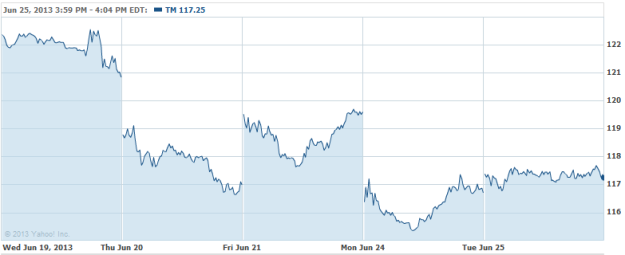 Don't Miss: GM Has Big Aspirations For the Chevy Bowtie.