3 Auto Stocks Going Places: Ford Tackles Healthcare, Honda Contends With Recall, and GM Migrates Opel Production
Ford Motor Co. (NYSE:F): Ford is working with the United Auto Workers on health initiatives that would help the company lower its healthcare costs and shed the UAW's members' image as hard-drinking, overweight smokers. Under the program, Ford would offer financial compensation for employees who embraced healthier lifestyle choices, although details are still being hammered out. The two sides hope to announce the voluntary pilot program next month.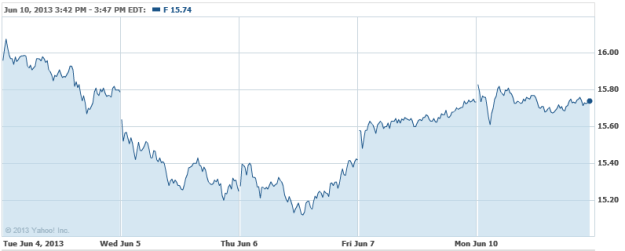 Honda Motor Co. (NYSE:HMC): Honda has joined the recent stream of automotive recalls, as U.S. safety regulators have added about 320,000 older model Honda Odyssey minivans to a widening probe of faulty air bags that affects at least three automakers and more than two million vehicles. The units were made by TRW Automotive (NYSE:TRW), and can reportedly inflate on their own without a crash and potentially injure the occupants of the front two seats.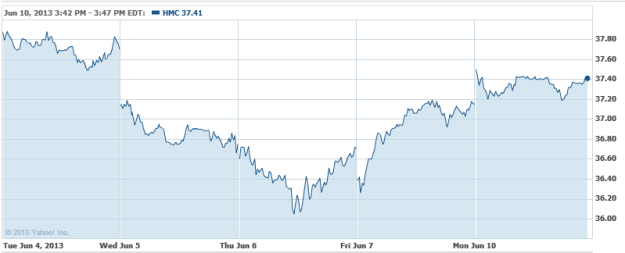 General Motors Co. (NYSE:GM): To keep up with demand, GM is contemplating moving the production of the Opel Mokka from South Korea to Spain, as the compact crossover has been beating demand projections and subsequently causing a production bottle-up. A spokesman for GM sister brand Chevrolet added that there were no plans currently to move production of the Trax, a sister of the Mokka, from Korea.

Don't Miss: More Cars, More Jobs, and a Better Economy?