3 Auto Stocks Going Places: Ford's Latest Recall, GM Weighs Peugeot Options, and Toyota Set to Grow U.S. Market Share
Ford Motor Company (NYSE:F): Ford has recalled 13,000 Explorer, Taurus and Lincoln MKS cars and SUVs for a fault that might cause the rear child safety locks to not work. Cars of the 2013 model year and sold in the U.S., Canada, and Mexico are the vehicles primarily affected. Ford says the safety locks can be turned off when the doors are opened or closed, allowing a door to be opened with the inside door handle and possibly hurt a child. The company says no injuries have been reported from the problem.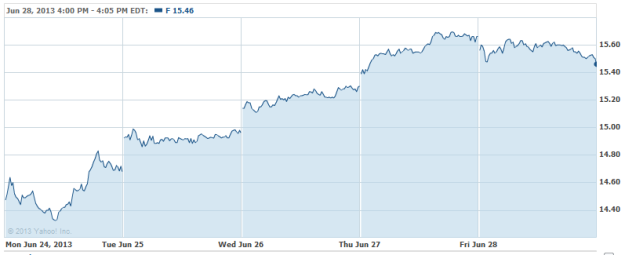 General Motors (NYSE:GM): Though the companies will have to cut through some pretty serious political red tape associated with more plant closings, employee layoffs, and the resulting union storms, GM's potential bonding with PSA Peugeot could be beneficial overall, as the company would be able to more effectively streamline the latter as well as it's European arm, Opel. Morgan Stanley analyst Adam Jonas points out that "key changes at Opel in the past nine months that may make a deeper collaboration with PSA more realistic".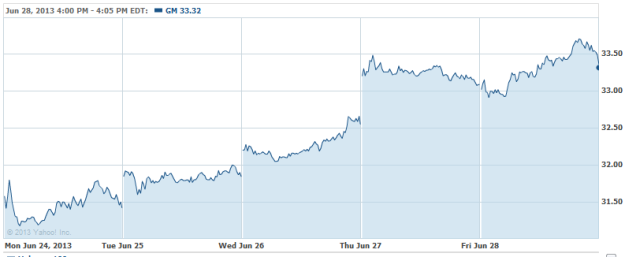 Toyota Motor Corp. (NYSE:TM): Japanese manufacturers like Toyota and Honda (NYSE:HMC) are slated to pick up more market share at the detriment of American companies in the United States, amid heated statements from the American firms regarding "currency manipulation." However, Seeking Alpha points out that as more Japanese companies set up shop in the states with manufacturing and suppliers, currency fluctuations become decreasingly relevant.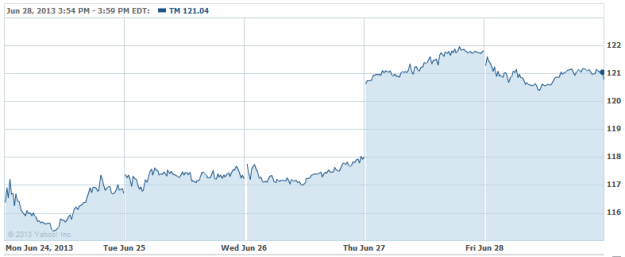 Don't Miss: For the Next Mustang, Ford Looks to the Past.