3 Auto Stocks Going Places: Ford's New S-MAX, GM Adds More Sport to Caddy, Toyota's Future Hybrids
Ford (NYSE:F): Ford is preparing to debut its new S-MAX concept at the Frankfurt Motor Show in September. The S-MAX is currently only available in Europe, and although the new model is unlikely to be slated for U.S. markets, the S-MAX is intended to become a more premium car meant to appeal to luxury car buyers.

General Motors (NYSE:GM): Cadillac will be introducing more models under its Vsport line, the intermediate position between the base models and the full-blown, performance-built V-class. The CTS Vsport and XTS Vsport are already confirmed and offer Cadillac's new 3.6-liter twin-turbo V6 with 410 or more horsepower, though Cadillac product chief Hampden Tener said that, based on the response to the XTS Vsport, the brand is intending to create more Vsport models.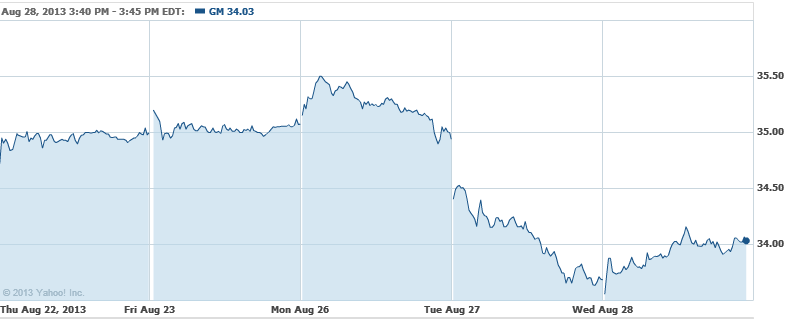 Toyota Motor Corp. (NYSE:TM): Though few would argue that the Toyota Prius's mileage is more than impressive, the same can't be said about its looks. The Prius has repelled many enthusiasts and potential buyers due to its sleepy, frumpy appearance, though it looks like the company is well aware and wants to make some changes. The Wall Street Journal is reporting that Toyota's hybrids will be "less frumpy in the future and use electric motors to generate fast-accelerating cars that still get good fuel economy."